Movie / 99.9 Keiji Senmon Bengoshi: The Movie /
99.9 Keiji Senmon Bengoshi: The Movie
(2021)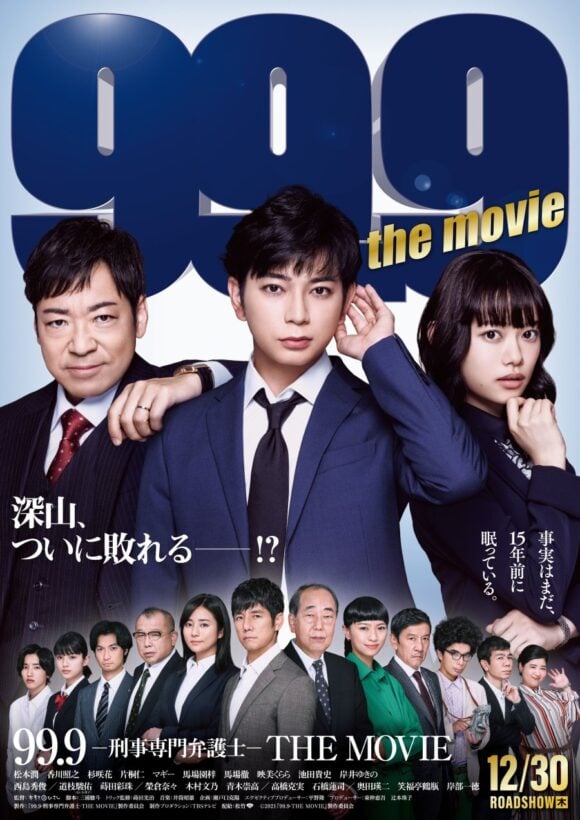 Native Title 99.9 刑事専門弁護士 THE MOVIE
English Title 99.9 Criminal Lawyer: The Movie
Synopsis
A stickler for the facts, criminal case specialist lawyer Miyama has piled up an impressive case record winning those deemed 99.9% impossible working at the Madarame Law Office with rookie lawyer Honoka under newly promoted office chief Sada. His biggest challenge comes with a new case about a Tenka Village wine poisoning incident from 15 years ago involving enigmatic lawyer Nagumo and his daughter Eri. Unsure whether the seemingly virtuous Nagumo is friend or foe, Miyama's team recruits the aid of a local youth named Mamoru and uncovers critical evidence, plunging the the Madarame Law Office into a major crisis.
Music
Promotional images, screencaps, .gifs, etc.
Turn off ads by supporting us on Patreon.