Every drama fan starts somewhere. Streaming sites (these are unofficial) are riddled with ads, popups and all sorts of malware, and are notorious for stealing the hard work of (fan)subbers (volunteers who subtitle as a hobby). Despite that, we understand it can be confusing and overwhelming knowing where to begin in order to watch dramas safely while respecting fansubbers. If the drama you're looking to watch isn't hardsubbed (videos with embedded subtitles), you'll obviously want to know where you can download the video files. We've created this handy guide so you can find and download RAWs (video files without subtitles).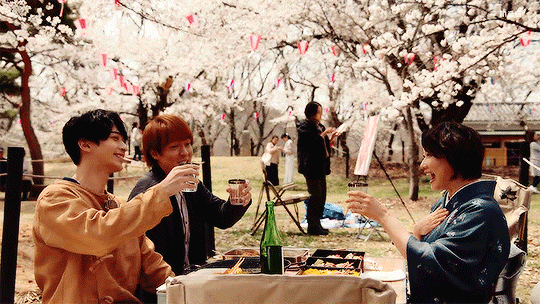 credit
Sections:
Fansub Terms
First things first, jargon! As with every domain, there's jargon and terms specific to this fandom.
Fansubbers: Volunteers who translate, time, edit, and QC (quality control/check) subtitles as a hobby.
Fansubs: The files created by fansubbers which are usually hardsubbed videos and/or subtitles.
Hardsubbed: A video file with subtitles encoded with the video as images. This makes it difficult to extract the subtitles.
Softsubbed: Videos and subtitles that are packaged together and are easily extractable.
Raw or RAW: A video file without the subtitles embedded.
RAW Provider: A volunteer who extracts a video from various sources (ie. DVD, Bluray, streaming sites, etc.)
Streaming sites: Unofficial sites that upload RAW files + subtitles (usually without permission) to an ad-infested site.
Where to get RAWs
Direct downloads
Use the following sites with caution as many of the following links contain ads or pop-ups that may infect your computer!
JRaws – (currently unavailable – in the process of migrating to a new domain!)
Hikari Raiders – (private wordpress registration only)
dramahd.me – (ad-heavy, use with caution)
doramax264 – (smaller encodes but also ad/pop-up heavy)
mkvdrama – (has a limited amount of Japanese drama)
NSBC – (now on Discord, check the site for the link, and/or email them if link doesn't work)
bagikuy – (mainly Indonesian hardsubs, but may have older raws)
raredoramas – Old dramas (anything up to the early 2000s)
Various communities on LiveJournal (keep in mind, a chunk of the community have moved on to dreamwidth)
LiveJournal Communities are mainly used by fansubbers of idol-related content or specifically dramas that star a member of a Jpop group. Although older series may be listed and available on Drama-Otaku it still may be worth joining LiveJournal (or Dreamwidth) to keep track of newer drama releases in the community that relate to idol groups (eg. communities relating to Johnny's Entertainment).
Although some of the most established fansubbers are already a member of Drama-Otaku or at the very least listed here on this site, some will still only release hardsubbed external content. Be sure to follow the fansubbers on Twitter as they generally will mention where to grab the raws, or will provide hardsubs for the drama or movie, etc.
Do NOT support illegal streaming sites (like K**A*ian or D****C**l) as they tend to have invasive ads, malware, and viruses, and generally steal the subs from fansubbers who have worked hard to provide them for YOU, the fans.
Torrent Terms
Torrenting/Bittorent: a method of file distribution operating via peer-to-peer (P2P) file-sharing.
Torrent client: A program used to download .torrent files
Port forwarding: This article from NordVPN does a good job explaining.
VPN: "Virtual Private Network" – A service that protects your internet connection and privacy online and will give you access to region-locked content from different countries.
Seedbox: A remote server (hosted elsewhere) that remains always connected to the internet for downloading digital files that assists with downloading and seeding.
Seeding: Keeping the download running after it has completed (so it is essentially "uploading").
Public tracker: A site that hosts torrents that doesn't require a login and is not restricted to rules.
Private tracker: A site that hosts torrents that is restricted to members only, who must comply with certain rules in order to download. Invites to registration are needed to join. Sometimes open registrations periods are open throughout the year.
Ratio is the download to upload ratio for members only trackers. All private trackers have rules around seeding. You want to maintain a good ratio and at least seed the same amount of data you've downloaded.
Hit and Run: If you download and do not seed anything, this is called a Hit and Run. Your account may get banned or limited if you do this.
Free leech: Some private trackers offer free downloads for certain torrents which doesn't count against your ratio.
Torrent sites
Note: Using a VPN is advisable for torrenting (and generally helps when browsing the internet in general).
Recommended VPNs: NordVPN, ControlD, and ExpressVPN
Some VPNs may not work on certain Japanese websites.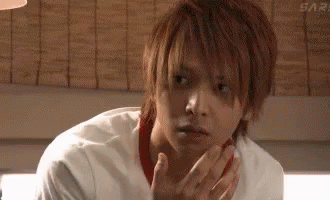 How to Torrent
Download a torrent client program. A recommended one for Windows users is qBittorent or Deluge. For Mac the best client is probably Transmission.
It's straightforward to get the client set-up and doesn't need much configuration.
(If you need to know about port forwarding, in case you find you have any issues downloading or connecting then it's easy to google. There should be a user-guide available from the site you downloaded the client or in their help settings.)
Go to the site where the torrents are hosted (example, nyaa.si).
Search the file you're looking for (usually the drama title – sometimes it can be in Japanese)
Hit download torrent or magnet (Magnet will just open the file for download straight into the client)
The file will download to where the location you set it to do so.

Remember: if you're seeding from a private torrent site, be sure to seed back what you have downloaded. If you're seeding from a public tracker, it is a courtesy to do so for others, but not compulsory. However, a seedbox is always a good idea if you plan to download a lot of series or movies in future.
How to watch after downloading
We recommend using Video Lan Controller (VLC) player to watch dramas.
Move the video file into the folder along with the sub file that you downloaded from the site.
Play the video file, and if it's in the same folder, providing the file names match, then the subs should autoplay.
If the file names do not match, or you have to manually open the sub file, then you'll need to add the subs from inside the video player.
How to watch captions using Nekocap
Some fansubbers use, Nekocap, which is an open-source browser extension to view captions super-imposed on videos hosted on various streaming sites like YouTube. You can visit Nekocap for instructions on how to use the extension.
Enjoy your show or movie~!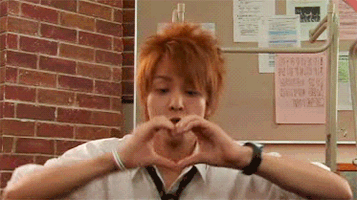 credit
How to support the official productions
Important!
!! Be sure that if you're going to be talking about the series or movie on social networking sites, that you do not tag or mention the official accounts, especially when thanking fansubbers for their hard work, or asking for subs. It's important to not draw attention to fansubbing, as it could put the subber (or the places that store the raws/subs etc) at risk, so even using the hashtag for the drama or movie is particularly discouraged. !!
If you wish to support the official dvds/blurays/merchandise then you can do so at a number of sites (most ship globally):
Japan Proxy Service Sites
Some Japan-based sites, do not ship globally. In these cases you can use a proxy service which allows you to buy from Japan Yahoo Auctions, Amazon.co.jp, Rakuten and other Japanese online stores. There's additional fees since your items get sent to their warehouse in Japan and they repackage and send to you.
Semi-Global Legal Streaming Sites
As always, where possible, watch the dramas and movies at the OFFICIAL legal streaming sites. Here are some official sites you may find Japanese dramas or movies to watch (region dependent):
Legal Japan-based Streaming Sites
If you're comfortable with Japanese and would prefer to watch Japanese dramas RAW (with no subtitles), you can access the below sites using a VPN. Most sites require a subscription, but some dramas may be free to watch.