Movie / Aru Tozasareta Yuki no Sanso de /
Aru Tozasareta Yuki no Sanso de
(2024)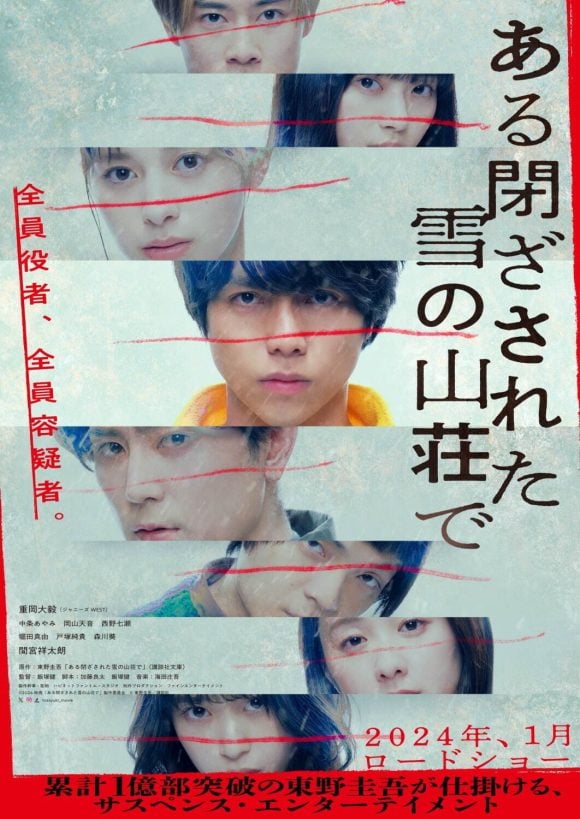 Native Title ある閉ざされた雪の山荘で
English Title In a Closed Snowy Mountain Villa
Synopsis
Seven aspiring actors are selected for a final audition round, which happens to be set at the location of a snowy mountain villa, where they are all invited to stay over a four day period. In the final selection to compete for the lead role, the scenario that will play out is a serial murder case that takes place in the closed off snowy lodge. By the director's orders, contact with the outside world is forbidden. Soon, the performers begin to disappear one by one, even though it's a closed room without an exit…. Is this really just part of the audition? Or is there a real serial killer? What shocking conclusion awaits them?
Music
Promotional images, screencaps, .gifs, etc.
Turn off ads by supporting us on Patreon.