Drama / Itsuka Hi no Ataru Basho de /
Itsuka Hi no Ataru Basho de
(2013)
Overview
Media
Episodes
Reviews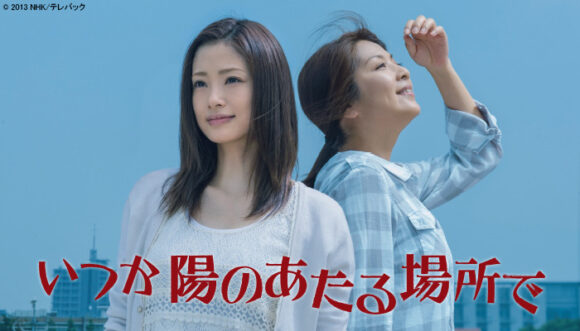 Country
Japan
Season Year
Winter 2013
Air Dates
Jan 8, 2013 – Mar 12, 2013
Episodes
10
Runtime
48
Timeslot
Tuesday at 10:00 pm
Network(s)
NHK
Official Site
Licensed
No
Native Title いつか陽のあたる場所で
English Title Someday at a Place in the Sun
Synopsis
Hako was senteced to 7 years in prison on a robbery charge for the host she loved. Ayaka killed her husband to protect their son from domestic violence. These two women became acquainted in prison and forged strong bonds. After they are released from prison, they stay together and begin new lives in the old district of Yanaka in Tokyo while carrying pasts that no one must not know.
Music
Theme Song 1
Promotional images, screencaps, .gifs, etc.
Turn off ads by supporting us on Patreon.