Drama / Bokura no Yuuki /
Bokura no Yuuki
(1997)
Overview
Media
Episodes
Reviews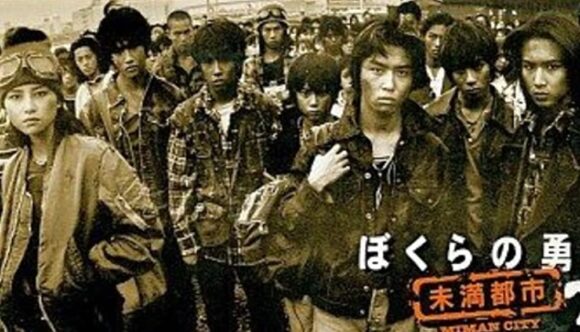 Country
Japan
Season Year
Fall 1997
Air Dates
Oct 18, 1997 – Dec 20, 1997
Episodes
10
Runtime
54
Timeslot
Saturday at 9:00 pm
Network(s)
NTV
Official Site
Licensed
No
Native Title ぼくらの勇気
English Title Our Courage
Alternate Title(s) Keys to the City - The Kids are In Charge
Synopsis
After a devastating earthquake strikes Makuhara, in the northern part of Chiba, 18 year old Yamata heads there in order to find his friend Kiichi, who also lives in the area. On the way he meets Takeru, who is also traveling to Makuhara as a volunteer involved in the relief effort. However, when the two arrive they are shocked to find that the city is in fact intact, and despite being under government lockdown is being solely managed by children after a mysterious virus kills off all of the adults. Forced to rely on their own survival, they must band together to save the city and fight the government, which tries to conceal the truth.
Music
Theme Song 1
Promotional images, screencaps, .gifs, etc.
Turn off ads by supporting us on Patreon.