Special / 4-tsu no Fushigi na Story ~Choujou Mystery Drama Special /
4-tsu no Fushigi na Story ~Choujou Mystery Drama Special
(2020)
Overview
Media
Episodes
Reviews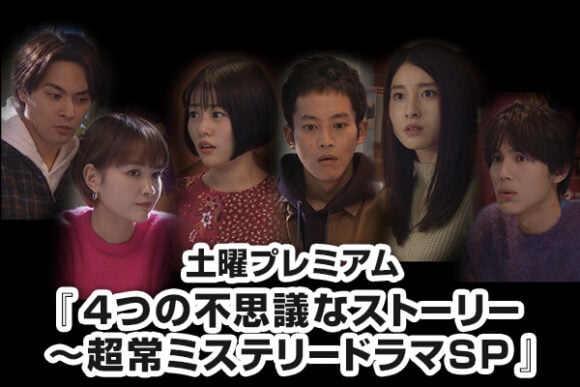 Native Title 4つの不思議なストーリー~超常ミステリードラマSP
Synopsis
On one of the last days of the year, Kishimoto Hiroki (Matsuzaka Tori), Sasakura Shiori (Takahata Mitsuki), Tajima Ryosuke (Yagira Yuya), Mochizuki Kanako (Tsuchiya Tao), Muto Haruto (Nakagawa Taishi) and Moriyama Riko (Aoi Wakana) meet up at a cafe like the always do. They start talking about the strange episodes that they have recently experienced.
Music
Promotional images, screencaps, .gifs, etc.
Turn off ads by supporting us on Patreon.