Movie / Achira ni Iru Oni /
Achira ni Iru Oni
(2022)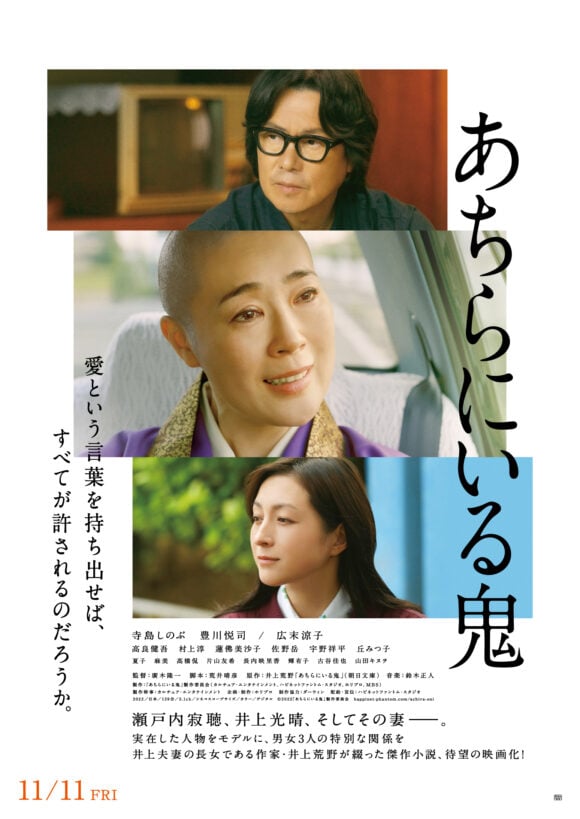 Native Title あちらにいる鬼
English Title The Demon Over There
Synopsis
Without regard to their respective partners or families, Osanai Miharu (Terajima Shinobu) and Shiraki Atsuro (Toyokawa Etsushi) become close after meeting at a lecture tour. Even as his second child is about to be born, Atsuro continues to see Miharu while still showering praise over wife Shoko's  (Hirosue Ryoko) home-cooked meals. Despite the uninhibited lying, Miharu is head over heals while Shoko, fully aware of everything, remains unfazed, but as a relationship rife with tension builds between the three of them, Miharu tells Atsuro that she is considering entering priesthood.
Music
Promotional images, screencaps, .gifs, etc.
Turn off ads by supporting us on Patreon.