Movie / 64 Rokuyon Kohen /
64 Rokuyon Kohen
(2016)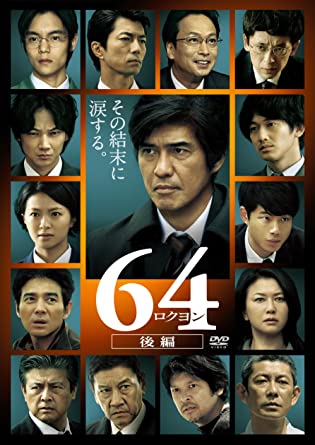 Native Title 64 ロクヨン 後編
English Title 64: Part 2
Synopsis
The kidnapping and murder of a young girl in 1964, known as "Rokuyon," went cold without the perpetrator being caught. In 2002, 14 years after the incident, a new kidnapping case occurs. The culprit calls himself "Sato," demands a ransom of 20 million yen, wants it in a suitcase, and her father to carry it to his car. …… The case is traced to "Rokuyon," but the culprit is not the same. The second part of the film heads toward a different end than the original.
Music
Promotional images, screencaps, .gifs, etc.
Turn off ads by supporting us on Patreon.