Drama / Joshikosei, Sou ni Naru /
Joshikosei, Sou ni Naru
(2023)
Overview
Media
Episodes
Reviews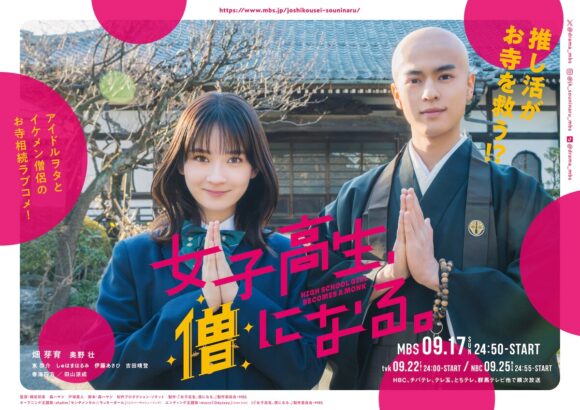 Country
Japan
Season Year
Summer 2023
Air Dates
Sep 18, 2023 – Oct 23, 2023
Episodes
6
Runtime
30
Timeslot
Monday at 12:50 am
Network(s)
MBS
Official Site
Licensed
No
Native Title 女子高生僧になる
English Title High School Girl Becomes a Monk
Synopsis
High school girl Shimoshiraishi Mugi, a former idol otaku is about to graduate high school but still is undecided in her career path. Her grandfather, who was the chief priest of a temple, passes away, and during the funeral, she discovers he had left behind considerable debt. There she also meets her childhood friend Isono Shuu, who had studied at a Buddhist University and is a qualified monk. Mugi, who doesn't want to let go fully of her grandfather's temple accepts Shuu's proposal to become chief priest, and the two work together to rebuild the temple.
Music
Theme Song 1
Promotional images, screencaps, .gifs, etc.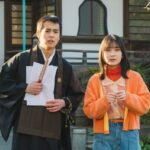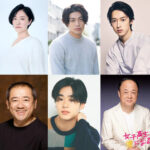 Turn off ads by supporting us on Patreon.