Drama / Homeru Hito Homerareru Hito /
Homeru Hito Homerareru Hito
(2023)
Overview
Media
Episodes
Reviews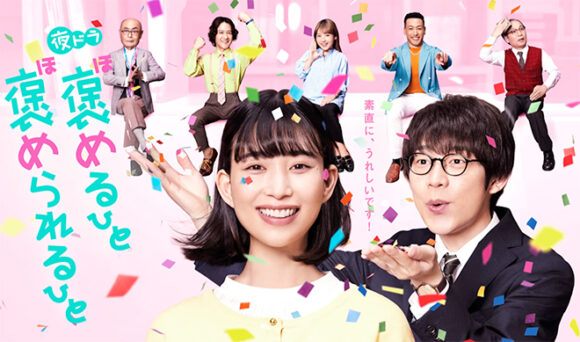 Country
Japan
Season Year
Spring 2023
Air Dates
Jun 12, 2023 – Aug 3, 2023
Episodes
32
Runtime
15
Timeslot
Monday, Tuesday, Wednesday, Thursday
Network(s)
NHK
Official Site
Licensed
No
Native Title 褒めるひと褒められるひと
Synopsis
25-year-old Ichikawa Eiko (Morikawa Aoi) works for the general affairs department. She normally does not get much appreciation even if she does her job properly. But when she makes a slight mistake, she gets thoroughly scolded. A senior colleague Bando Hajime (Kawasaki Takaya) suddenly starts trying to compliment and cheer her up after hearing her dejectedly mutter that she wants to be praised. However, his choice of words are quite unusual such as likening her enthusiasm to the Nebuta Festival. Eiko thought she would not feel happy but strangely enough, his strange compliments start to comfort her and their communication inspires all sorts of miracles in the general affairs department and across the company.
Music
Theme Song 1
Promotional images, screencaps, .gifs, etc.
Turn off ads by supporting us on Patreon.