Movie / Kubi /
Kubi
(2023)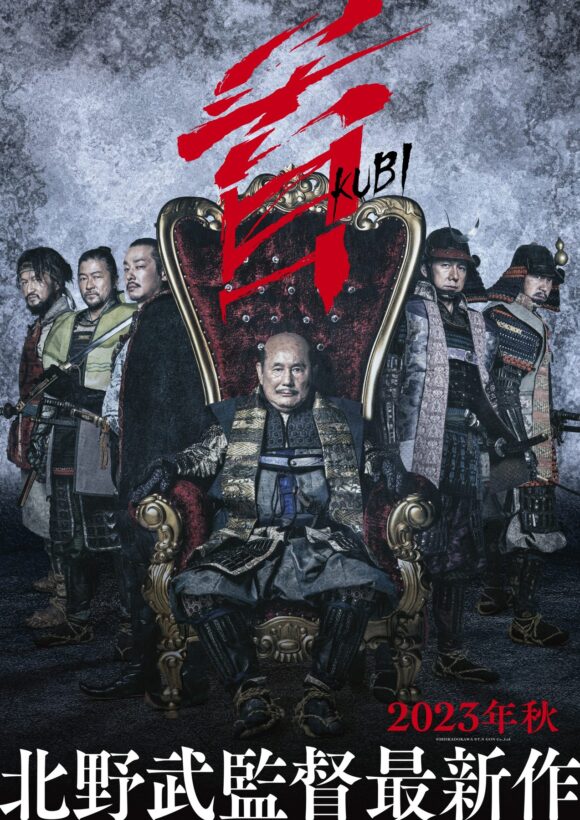 Native Title 首
Alternate Title(s) Head
Synopsis
Although touting unification, Oda Nobunaga (Kase Ryo) is embroiled in a bitter and violent battle, and in the midst of war, retainer Araki Murashige (Endo Kenichi) incites mutiny before disappearing. Gathering vassals Akechi Mitsuhide (Nishijima Hidetoshi) and Totoyomi Hideyoshi (Beat Takeshi), alongside others, he orders the search of Murashige using his own succession as reward. Hideyoshi, however – scheming his own rise to power – fully intends to utilize the current situation to his advantage.
As Nobunaga loses patience over Murashige's unknown whereabouts, his focus turns to Tokugawa Ieyasu (Kobayashi Kaoru). Believing he is the true mastermind behind the revolt, the call for Ieyasu's assassination is promptly given. But when the attempt is foiled, Nobunaga divulges a new plan to Mitsuhide that will lure Ieyasu out to Honno-ji Temple. Now, with a golden opportunity to blindside Nobunaga, Mitsuhide solidifies a decision to move against his master…
As each man's respective ambition guides them to Honno-ji, to what extent is the value of a head worth?
First screened at the 76th Cannes Film Festival on May 23, 2023.
Crew
Music
Promotional images, screencaps, .gifs, etc.
Turn off ads by supporting us on Patreon.