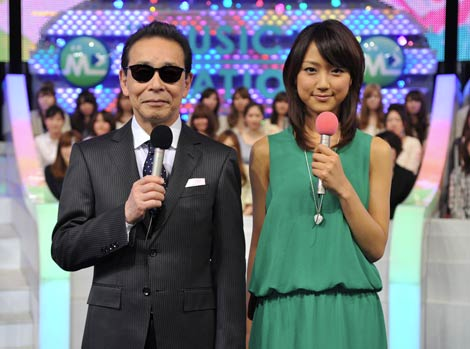 Music Station will be having their 19th annual live broadcast Christmas special titled, "Music Station SP Super Live 2010" this year on Christmas eve 7PM – 11:10PM via TV Asahi. Musical guests such as SMAP, Yuzu, Hamasaki Ayumi and Fukuyama Masaharu will be singing old hits. It was announced that Hamasaki Ayumi will sing her first self-composed commemorative single "M" (released in the year 2000) for the first time in 9 years on TV.
This year the theme is, "Old Hit Songs That Never Grow Old."
Here's a breakdown of some other songs that will be performed:
SMAP "Lion Heart" (released in 2000) coupled with "Orange"
Yuzu will sing their debut song "Natsuiro" (released in 1998)
Fukuyama Masaharu "Hello" (released in 1995) and "Sakurazaka" (released in 2000)
Other confirmed artists will be, Arashi, AKB48, Ikimonogakari who will sing Christmas medleys and Dreams Come True will sing "Winter Song." This year 33 artists are slated to perform.