Drama / Tetteiteki ni Ai wa… /
Tetteiteki ni Ai wa…
(1993)
Overview
Media
Episodes
Reviews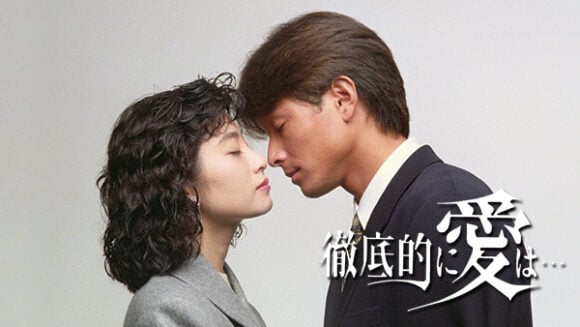 Native Title 徹底的に愛は...
English Title True Love Is....
Alternate Title(s) てっていてきにあいは
Synopsis
Set amid the fascinating setting of the Ministry of Foreign Affairs, this drama follows the lives of a couple, a young woman passionately in love with a married man, and a young man battling with his feelings of inferiority in his relationship with an elite woman, despite his good heart and commitment to his work. The stories of their yearnings and passion are artfully drawn in sharp contrast to the romantic yarns of popular magazines.
Music
Theme Song 1
Promotional images, screencaps, .gifs, etc.
Turn off ads by supporting us on Patreon.