Drama / Share House no Koibito /
Share House no Koibito
(2013)
Overview
Media
Episodes
Reviews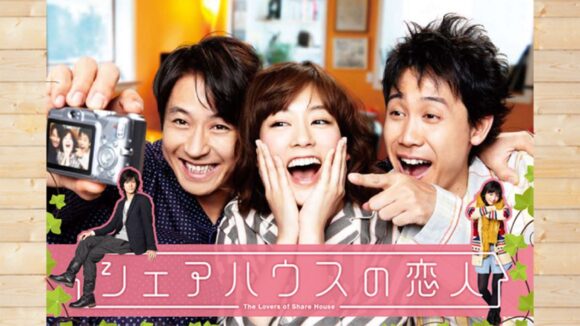 Country
Japan
Season Year
Winter 2013
Air Dates
Jan 16, 2013 – Mar 13, 2013
Episodes
9
Runtime
54
Timeslot
Wednesday at 10:00 pm
Network(s)
NTV
Official Site
Licensed
No
Native Title シェアハウスの恋人
English Title 3-in-1 House Share
Alternate Title(s) The Lovers of Share House
Synopsis
In an attempt to change her life, Tsuyama Shio, a 30-year-old plain-looking office lady at a conservative company, makes up her mind to get started by living in a shared house. Through a strange turn of events she meets two intriguing men and falls in love for the first time in a long while with one of them, Sakurai Yukiya. Sakurai is a salaryman in his 40s, has a wife and child but his life has ceased to matter because of something and he abandons work as well as family to come to the shared house. However, Sakurai is gradually drawn to the simple, gawky and mysterious Kawaki Tatsuhei, an alien being from outer space who came to the house attracted to Shio. And so a curious love triangle begins.
Music
Theme Song 1
Theme Song 2
Promotional images, screencaps, .gifs, etc.
Turn off ads by supporting us on Patreon.