Drama / Sabusuku Furin /
Sabusuku Furin
(2023)
Overview
Media
Episodes
Reviews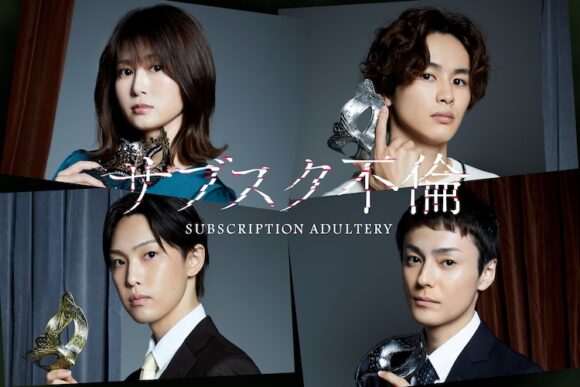 Native Title サブスク不倫
English Title Subscription Adultery
Alternate Title(s) Subscription Affair
Synopsis
Adapted from a popular webtoon.

Toriyama Michiru, an ordinary housewife who has never thought about adultery before gets addicted to a subscription affair service that allows you to have a "safe affair." Her married life with her husband (Kimura Ryo), who she'd met through work, began to deviate from the ideal she had originally envisioned. One day, at the recommendation of a friend, she learns of an app called "Buffet," a subscription service that allows married people to have affairs safely and confidentially. After signing up for the service, she encounters photographer Junya, and Kentaro, the heir to a major hospital, and as a result, she becomes unable to break free from the never-ending loop of desire for self-approval and paying for more services.

A new and exciting "swamp" suspense drama centered around love, money and greed begins!
Music
Theme Song 1
Promotional images, screencaps, .gifs, etc.
Turn off ads by supporting us on Patreon.