Naruto Hichou Japan
Drama
Overview
All Fansubs
Subtitles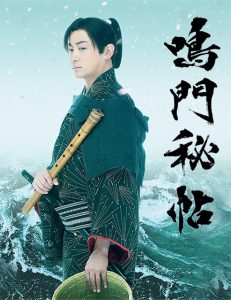 Native Title:
鳴門秘帖
Country:
Japan
Season:
Spring 2018
First Air Date:
04/20/2018
Last Air Date:
06/22/2018
Genre:
jidaigeki
Episodes:
10
Network:
BS NHK
Official Website
Licensed:
No
Cast:
Synopsis:
Characters travel from Edo to Awa in search of the whereabouts of a secret document called Naruto Hichou.  The pinnacle of a drastically changing adventurous spy action road trip!
List of all available fansubs. Need to copy subtitles-by-fansubbers, remove season/year and add fansubber column.
Will most likely get rid of this tab. Users can click on the links in the 2nd tab "All Fansubs".