Drama / Naru Youni Narusa /
Naru Youni Narusa
(2013)
Overview
Media
Episodes
Reviews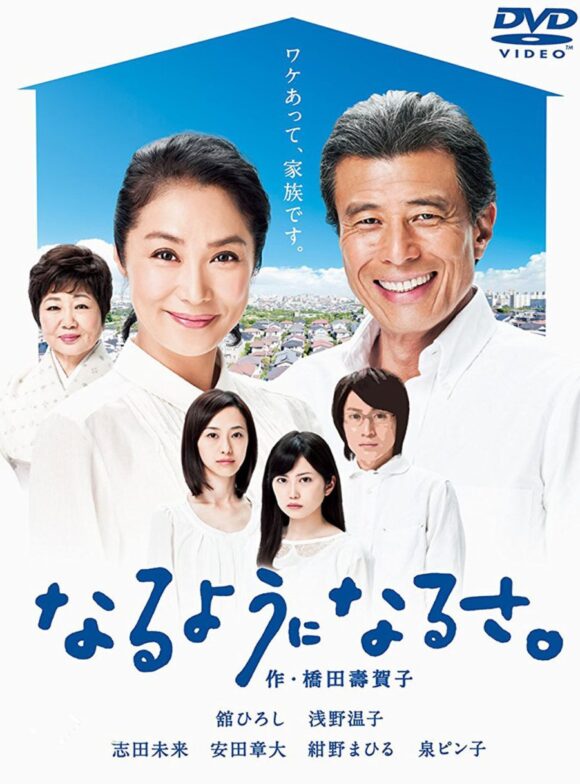 Country
Japan
Season Year
Summer 2013
Air Dates
Jul 12, 2013 – Sep 20, 2013
Episodes
11
Runtime
54
Timeslot
Friday at 10:00 pm
Network(s)
TBS
Official Site
Licensed
No
Native Title なるようになるさ。
English Title Whatever Will Be, Will Be
Synopsis
Daigo Nagashima is about to retire from his company. He has a wife named Aya and his children are already married.
One day, Aya tells Daigo that she wants to open a "house restaurant," which she has dreamed about for a long time. This throws a curve into Daigo's plans to live peacefully after retirement, but he decides to support Aya's dream.
Now, their house restaurant is set to open soon. Younger people, who each have their own stories, come to the restaurant to work. While Daigo talks to these younger people, he realizes how important the family is. When Daigo and Aya raised their own kids, Aya was the only one to take care of the children.
Music
Theme Song 1
Promotional images, screencaps, .gifs, etc.
Turn off ads by supporting us on Patreon.