Drama / Namonaki Doku /
Namonaki Doku
(2013)
Overview
Media
Episodes
Reviews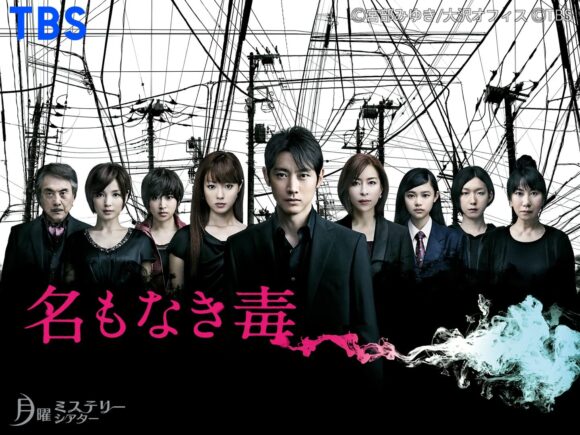 Country
Japan
Season Year
Summer 2013
Air Dates
Jul 8, 2013 – Sep 16, 2013
Episodes
11
Runtime
54
Timeslot
Monday at 8:00 pm
Network(s)
TBS
Official Site
Licensed
No
Native Title 名もなき毒
English Title Nameless Poison
Synopsis
Saburo Sugimura works for the PR department of a company that his father-in-law Yoshichika Imada runs. One day, Yoshichika Imada asks Saburo Sugimura to find out about Nobuo Kajita. A complicated story unfolds from the request.
Music
Theme Song 1
Promotional images, screencaps, .gifs, etc.
Turn off ads by supporting us on Patreon.