Drama / Machiisha Jumbo!! /
Machiisha Jumbo!!
(2013)
Overview
Media
Episodes
Reviews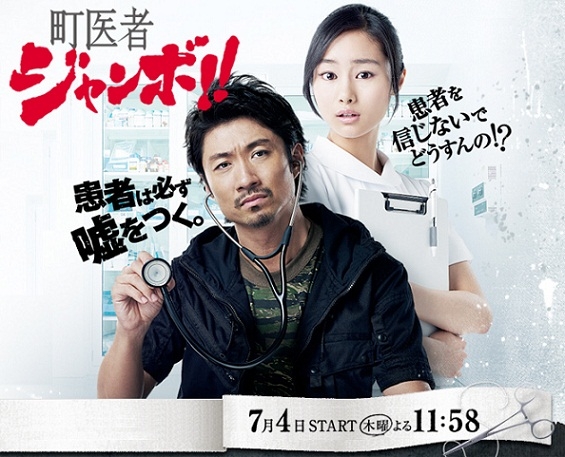 Country
Japan
Season Year
Summer 2013
Air Dates
Jul 4, 2013 – Sep 26, 2013
Episodes
13
Runtime
55
Timeslot
Thursday at 11:58 pm
Network(s)
NTV
Official Site
Licensed
No
Native Title 町医者ジャンボ!!
English Title Town Doctor Jumbo!!
Alternate Title(s) Village Doctor Jumbo!!
Synopsis
Masayoshi Tsuruda, known as Jumbo, returns to a small port city due to a loan given to the late director of the Baba Clinic. Soon, Masayoshi Tsuruda becomes the director at Baba Clinic. Nurse Asuka Baba works at the clinic. She is also the only child of the ex-director. Asuka is inexperienced with her job, but passionate and tender. Doctor Masayoshi Tsuruda and Nurse Asuka have arguments, while struggling to save patients.
Music
Theme Song 1
Promotional images, screencaps, .gifs, etc.
Turn off ads by supporting us on Patreon.