Drama / Last Man: Zenmou no Sousakan /
Last Man: Zenmou no Sousakan
(2023)
Overview
Media
Episodes
Reviews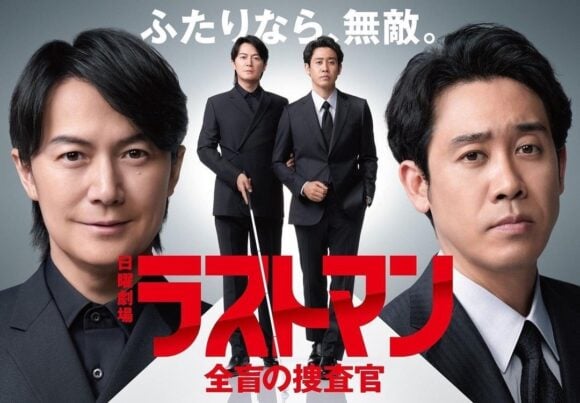 Country
Japan
Season Year
Spring 2023
Air Dates
Apr 23, 2023 – Jun 25, 2023
Episodes
10
Runtime
54
Timeslot
Sunday at 9:00 pm
Network(s)
TBS
Official Site
Licensed
No
Native Title ラストマン-全盲の捜査官-
English Title Last Man - The Blind Profiler
Synopsis
Minami Hiromi is a blind investigator for the FBI in the US. He is referred to as the "Last Man" due to the use of his keen analytical skills as well as his sense of touch and smell to solve any case, regardless of difficulty.
For the purpose of strengthening the cooperation between the Japanese National Police Agency and the FBI, he comes to Japan.
Godo Shitaro is the director of the National Police Agency Personnel Exchange Planning Office. While other members of his family have served as Commissioner of the agency for many generations, he chooses to work among this field and because of his strong sense of justice will do anything to catch criminals. Due to this stance, he has many enemies within the police organisation.
However, he is ordered by his older brother, who is seen as the next Commissioner of the National Police Agency, to be Minami's attendant.
Despite their contrasting personalities, the two begin to work together as a duo to solve cases.
Music
Promotional images, screencaps, .gifs, etc.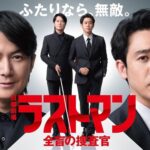 2 Reviews for Last Man: Zenmou no Sousakan
youngday25's review – Last Man: Zenmou no Sousakan

Midnightwalk's review – Last Man: Zenmou no Sousakan
Turn off ads by supporting us on Patreon.