Drama / Kurokouchi /
Kurokouchi
(2013)
Overview
Media
Episodes
Reviews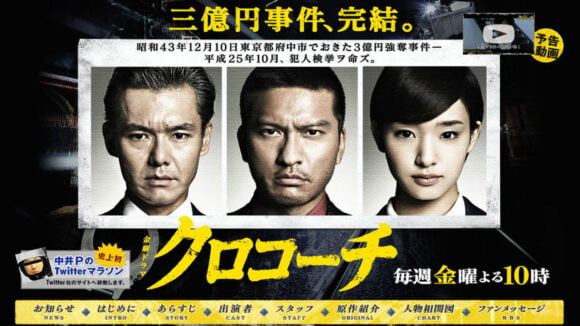 Country
Japan
Season Year
Fall 2013
Air Dates
Oct 11, 2013 – Dec 13, 2013
Episodes
10
Runtime
54
Timeslot
Friday at 10:00 pm
Network(s)
TBS
Official Site
Licensed
No
Synopsis
Detective Keita Kurokouchi continues to extort money from politicians whom Keita Kurokouchi has information on. By using his information, he is able to crack unsolved cases. Rookie Detective Mayo Seike is excellent with her job and also a bit naive. She conducts an internal investigation on Detective Keita Kurokouchi, but they become partners and work on cases together..
Music
Theme Song 1
Promotional images, screencaps, .gifs, etc.
Turn off ads by supporting us on Patreon.