Drama / Kimi ni wa Todokanai /
Kimi ni wa Todokanai
(2023)
Overview
Media
Episodes
Reviews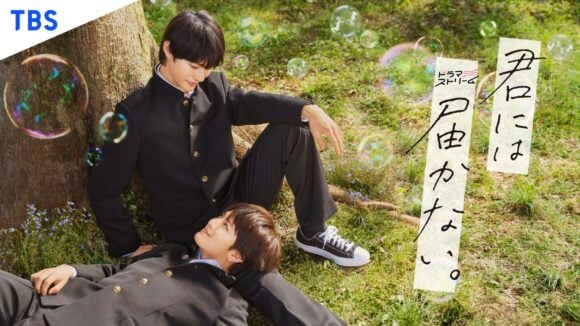 Country
Japan
Season Year
Summer 2023
Air Dates
Sep 20, 2023 – Nov 8, 2023
Episodes
8
Runtime
30
Timeslot
Wednesday at 12:58 am
Network(s)
TBS
Official Site
Licensed
No
Native Title 君には届かない
English Title I Cannot Reach You
Alternate Title(s) I Can't Reach You, I Will Not Reach You
Synopsis
Childhood friends Yamato (Kentaro Maeda) and Kakeru (Haru Kashiwagi) share a unique bond. Yamato is both handsome and academically accomplished, often the target of confessions from girls. In contrast, Kakeru's grades are average, but his cheerful personality makes him a likable presence. Despite their classmates' confusion over their close friendship, Yamato and Kakeru have been inseparable since childhood. Yamato cares deeply for Kakeru, faithfully accompanying him to supplementary classes. While Yamato may appear reserved, shy, and lacking in conversation skills, Kakeru believes that everyone should recognize his kindness, intelligence, and capability.
One day, Kakeru asks Yamato if there might be someone he secretly likes, given his tendency to decline confessions. Yamato's murmured response, "… Kakeru," leaves Kakeru puzzled. He dismisses the idea that it could be about him, but for Yamato, it's a heartfelt confession. However, Kakeru remains oblivious to the emotions Yamato is trying to convey…
Music
Theme Song 1
Promotional images, screencaps, .gifs, etc.
Episode 1 -
September 26, 2023
(20:20)
English Title: The Person I Like Is My Childhood Friend
Native Title: 好きな人は、幼馴染
Synopsis:

Yamato (Maeda Kentaro) and Kakeru (Kashiwagi Haru) are childhood friends and best friends. Yamato, who is handsome and has excellent grades, is often called out by girls and confessed to, but he always refuses. On the other hand, Kakeru is mediocre in grades and ordinary. However, he is gentle and cheerful, and there is always someone around him. Yamato has no friends other than Kakeru, and he is even thought to be unsociable by his male classmates. Kakeru supports Yamato, who is just shy. Kakeru always thought that everyone should know the good side of Yamato, who is actually kind and can do anything.

One day, Kakeru failed a test and had to stay after school to submit a retake. Yamato helped Kakeru with the problems. After they finished the retake, they were talking in the classroom when Kakeru asked Yamato, "Do you have someone you like?" Yamato thought for a moment and answered, "Kakeru." Yamato's feelings are hidden from him. Kakeru, who had a mixer with a girl from another school through a classmate's introduction, invites Yamato out of the desire to get him to get along with other classmates. Yamato is curious about why Kakeru wants a girlfriend so much, and joins the mixer, but...!?
Episode 2 -
October 3, 2023
(20:20)
English Title: Let's Remain Best Friends...!
Native Title: これからも親友でいて…!
Synopsis:

Yamato, who is Kakeru's childhood friend, has a crush on someone. Kakeru, trying to maintain their friendship, acts normal but feels awkward. Kakeru becomes a mediator, allowing Yamato to hang out with other friends. However, when Yamato hears gossip about Kakeru's interaction with a girl named Akane at a group date, he leaves in jealousy. After school, Kakeru visits Yamato's house, and they play games, but Yamato's silent gameplay creates a tense atmosphere. Kakeru tries to bridge the gap but unintentionally brings them closer. The next day, Yamato, still uncomfortable, receives a confession from a freshman girl. While Kakeru waits for Yamato, some boys from their class badmouth Yamato. But Kakeru, who knows many of Yamato's good points, denied it head-on. Eventually, Kakeru realized that he was thinking about Yamato all the time...
Episode 3 -
October 10, 2023
(20:20)
English Title: Selfish Feelings
Native Title: 身勝手な想い
Synopsis:

Yamato, played by Kentaro Maeda, hides his distress as he grapples with his unreciprocated feelings for Kakeru. His classmate, Hosaka, takes notice of his inner turmoil.

Meanwhile, Kakeru, who was out shopping with his mother, unexpectedly runs into Akane, Kakeru starts to think about Yamato while chatting with Akane.

While eating pancakes, Mikoto suddenly says that Yamato might be in love with Kakeru. Yamato is flustered by Mikoto's sharp remark, but in the middle of their conversation, he accidentally sees Kakeru and Akane together. Yamato takes Kakeru's hand and leads him to a secluded place. Overwhelmed by jealousy, Yamato can't control his emotions. Finally, he can't hold back anymore and hugs Kakeru without thinking.
Episode 4 -
October 17, 2023
(20:20)
English Title: The Person I Want to Be with Forever
Native Title: ずっと一緒にいたい人
Synopsis:

With the Kyoto school trip just around the corner, Yamato and Kakeru were discussing where they wanted to go with their classmates, Fujino, Hosaka, and Amamiya. Yamato acts as if he has never suddenly hugged Kakeru, but Kakeru is left with mixed emotions. Kakeru was struggling to find an outlet for his feelings, but it turns out Yamato was also doing his best to keep calm. In the midst of it all, they didn't tell everyone, but when they heard that Yamato wanted to go to Togetsukyo Bridge in Arashiyama, Kakeru made a promise to go to Arashiyama together. Finally, the school trip began. Yamato smiles naturally as he sees Kakeru's innocent smile. During the trip, Kakeru and Yamato encounter Akane and the others, who have also come on the school trip... That night, Kakeru, who had eaten too much dinner, went outside alone. The starry sky was so beautiful that he couldn't help but call out to Yamato. The two of them talked about the time they went camping together when they were children. It was an event that Yamato had been saved by Kakeru's words and cherished Kakeru's existence.
Episode 5 -
October 24, 2023
(20:20)
English Title: School Trip Promise
Native Title: 修学旅行の約束
Synopsis:

Yamato and Kakeru suddenly found themselves close under the same blanket, hidden in the spur of the moment. Yamato, feeling nervous at the proximity where they could hear each other's heartbeats, inadvertently drew Kakeru closer...

The next day, Yamato and Kakeru waited on the street for Fujino. Kakeru remembered that he had been asked by a girl to give an amulet to Yamato and handed it over. This unexpectedly put Yamato in a bad mood, leading to an argument. At that moment, Fujino arrived with Akane nd the others.

Fujino proposed that Yamato and Kakeru be left alone since he noticed that there was a good atmosphere between them. Kakeru tried to decline, as he had promised to spend the day with Yamato, but Yamato rejected him with a cold attitude. They ended up going their separate ways. Yamato was alone in Arashiyama, away from the group. He was approached by Hosaka and Amamiya by chance. Yamato explained the situation, but unable to tolerate Yamato's indifferent behavior toward Kakeru, Hosaka hit a nerve with Yamato.

On the other hand, Kakeru, along with Akane, had trouble focusing as he kept thinking about Yamato. Meanwhile, he came across Yamato's guidebook that he had mistakenly brought with him. Upon seeing the numerous notes expressing Yamato's feelings for him, Kakeru was left stunned.
Episode 6 -
October 31, 2023
(20:20)
English Title: All of You Is Precious
Native Title: 君との全部が大切
Synopsis:

After being kissed, Kakeru finally learned Yamato's true feelings. However, Yamato himself lost consciousness due to a high fever and fell asleep. After the school trip ended, Yamato was nowhere to be seen even when school started, and Kakeru's LINE messages were met with only cold responses. While Kakeru was feeling restless after having his first kiss stolen, he went to visit Yamato with Hosaka to deliver class handouts. However, Kakeru was shocked to learn that Yamato did not remember the kiss or the confession, and he stormed out of the room, telling Yamato that they were through.

After that, Yamato, who was feeling down because he was avoided by Kakeru, heard the details of what happened on the school trip from Hosaka. Yamato, who remembered everything, took Kakeru to the rooftop and started talking to him, trying to convey his feelings again. Kakeru's answer to that was... And the two of them went on a date at Yamato's invitation. They had a good time, but for some reason, Kakeru lost his confidence, wondering what was so good about him...
Episode 7 -
November 7, 2023
(20:10)
English Title: I Want to Tell You Properly...
Native Title: ちゃんと伝えたいこと…
Synopsis:

Even though Yamato confessed his feelings, Kakeru still lacked confidence in himself. Yamato couldn't bring himself to apologize to Kakeru for scaring him away because he felt his feelings weren't properly conveyed. Meanwhile, Kakeru, still unsure of how to talk to Yamato, goes to Yamato's house and tries to call him, but he lacks the courage. Then, Mikoto, who is going to the local festival, comes out and runs into Kakeru. On the way to the festival together, Kakeru is talking to Mikoto about his lack of confidence when Yamato comes along. While alone in the shrine grounds, and Yamato reaffirms his feelings and tells Kakeru that he will never do anything that Kakeru doesn't want to do, but Kakeru's response is unexpected for Yamato. Meanwhile, the school's traditional confession event, "Sakisaka Day," was fast approaching. This event is held before Christmas to help students find partners. When Kakeru learns of this, he struggles with whether or not to give Yamato sweets. He eventually makes up his mind and...?!
Episode 8 -
November 14, 2023
(20:10)
English Title: I hope this feeling reaches you.
Native Title: 持ちが届くように
Synopsis:

After the confession event "Sakisaka Day" concluded, the school was overflowing with couples. In the midst of this, Kakeru asked Yamato about his plans for Christmas Eve and expressed a desire to "redo the date." Kakeru decides to tell Yamato his feelings there. On the awaited Christmas Eve, as Yamato was heading to the meeting place with Kakero, he noticed that Akane's friend, Morisawa Ai, was persistently being hit on. Even though he could have just walked past, Yamato, considering what Kakero would do, decided to help Ai. However, when Ai wanted to express her gratitude and followed them to the meeting place with Kakeru, Kakeru appeared visibly displeased. When Ai asked Yamato about his relationship with Kakeru, and Yamato answered "childhood friend", Kakeru ran away from the scene. Yamato chased after Kakeru, who looked like he was about to cry. He finally got to hear Kakeru's true feelings. Will Yamato and Kakeru's feelings reach each other...!?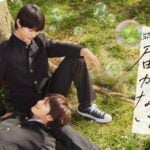 8 Reviews for Kimi ni wa Todokanai
Xuxi's review – Kimi ni wa Todokanai

sylvst's review – Kimi ni wa Todokanai

ximmich's review – Kimi ni wa Todokanai

Thyella

November 10, 2023

Thyella's review – Kimi ni wa Todokanai

Coshi's review – Kimi ni wa Todokanai

Daniyah

November 13, 2023

retrired's review – Kimi ni wa Todokanai

Incubo's review – Kimi ni wa Todokanai

acequinz's review – Kimi ni wa Todokanai
Turn off ads by supporting us on Patreon.