Drama / Kawa, Itsuka Umi e /
Kawa, Itsuka Umi e
(2003)
Overview
Media
Episodes
Reviews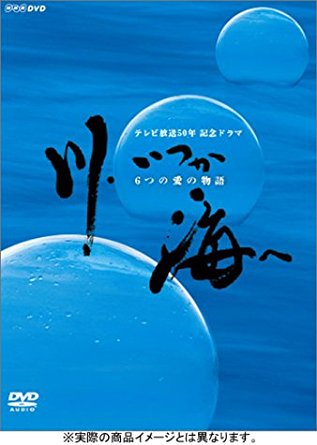 Country
Japan
Season Year
Fall 2003
Air Dates
Dec 21, 2003 – Dec 26, 2003
Episodes
6
Runtime
58
Timeslot
Sunday, Monday, Tuesday, Wednesday, Thursday, Friday at 9:00 pm
Network(s)
NHK
Official Site
Licensed
No
Native Title 川、いつか海へ
English Title A River, Flowing Back to the Ocean
Alternate Title(s) 川、いつか海へ 6つの愛の物語
Synopsis
A drama serial commemorating NHK's 50th anniversary in which the lives of various characters (performed by some of Japan's most well known actors and actresses of the time) are told over six short stories. A ball floats from the river's source to the sea, unlocking the portrayal of six love stories across the four seasons of the year.
Music
Promotional images, screencaps, .gifs, etc.
Turn off ads by supporting us on Patreon.