Drama / Kamisan Nanka Kowakunai /
Kamisan Nanka Kowakunai
(1998)
Overview
Media
Episodes
Reviews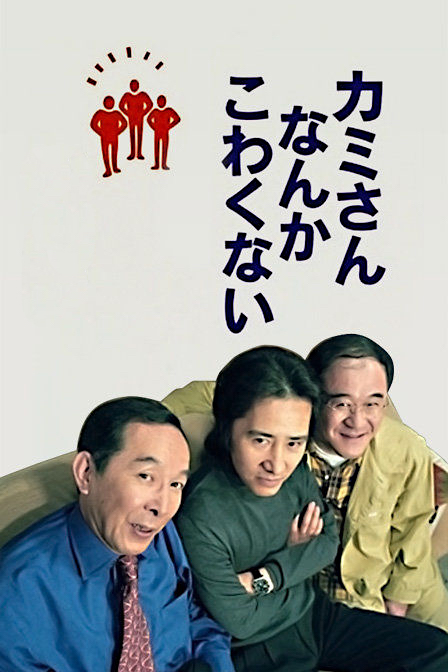 Native Title カミさんなんかこわくない
English Title Who's Afraid of Wives?
Synopsis
Faithfully married to his wife for 25 years, Goro is left to live alone for three months while his wife visits their pregnant daughter in London. His two devious childhood friends use the chance to gain a little freedom for themselves and move in with Goro. Goro would rather have his wife home and his friends out the door; but with all the beautiful women that keep walking into his life every episode, he may take the opportunity to do a little flirting of his own.
Music
Promotional images, screencaps, .gifs, etc.
Turn off ads by supporting us on Patreon.