Drama / Kacho-san no Yakudoshi /
Kacho-san no Yakudoshi
(1993)
Overview
Media
Episodes
Reviews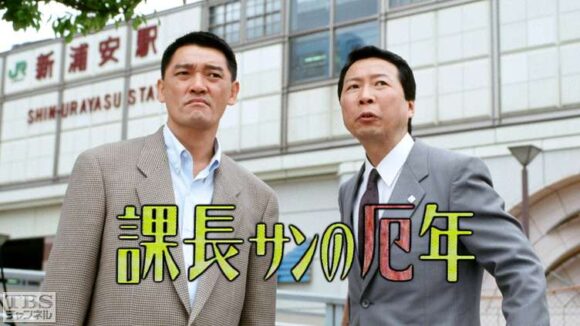 Country
Japan
Season Year
Summer 1993
Air Dates
Jul 4, 1993 – Oct 3, 1993
Episodes
13
Runtime
54
Timeslot
Sunday at 9:00 pm
Network(s)
TBS
Official Site
Licensed
No
Native Title 課長サンの厄年
English Title Mr. Kacho's Age of Misfortune
Synopsis
Assigned to Tokyo, a mid-level manager in the prime of his career receives a mysterious warning and suddenly finds himself ambushed by one misfortune after another. His family is also affected; even they had never known such a run of bad luck, and subordinates as well are left bewildered at the wicked turns their lives take.
Music
Theme Song 1
Promotional images, screencaps, .gifs, etc.
Turn off ads by supporting us on Patreon.