Drama / Intercom ga Naru Toki /
Intercom ga Naru Toki
(2023)
Overview
Media
Episodes
Reviews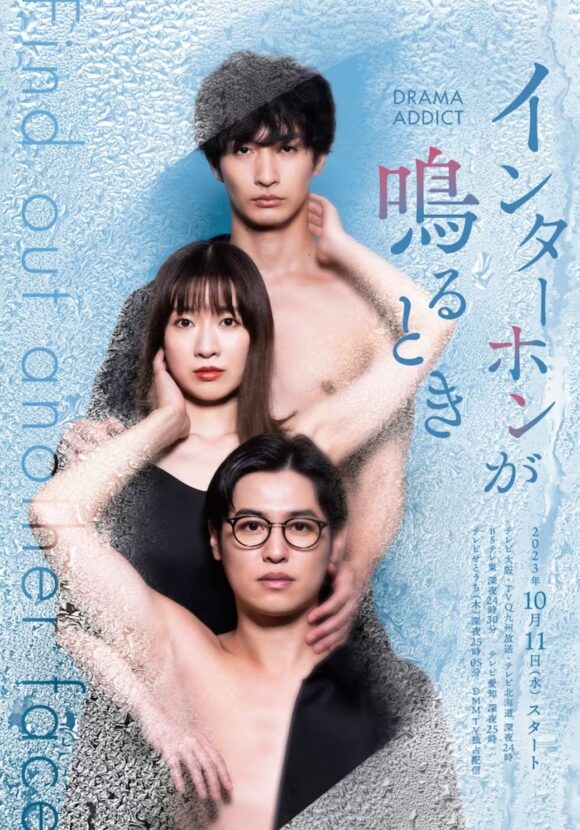 Native Title インターホンが鳴るとき
English Title The Time The Intercom Rings
Theme songs:
"Kimi ja Nakute mo Betsuni Yokatta no Kamoshirenai" by Yang Skinny

(opening)

"answer" by yukaDD

(ending)
Synopsis
The intercom rings. When Tanaka Yuka responds, she sees a woman she doesn't recognize. The woman says she wants to pay back the money she'd borrowed for taxi fare to Yuka's husband Shinji, who insists he lent her the money at a bar. Yuka, who is suspicious of the differing stories between the two, looks at her husband's phone that night. There she finds exchanges of extramarital affairs with five women. Shocked, Yuka works together with Kaito in order to identify and eliminate her husband's adulterous partners.

Meanwhile Yuka and Kaito gradually become closer, which eventually leads to a physical relationship…
Music
Theme Song 1
Theme Song 2
Promotional images, screencaps, .gifs, etc.
Turn off ads by supporting us on Patreon.