Drama / Hotel Concierge /
Hotel Concierge
(2015)
Overview
Media
Episodes
Reviews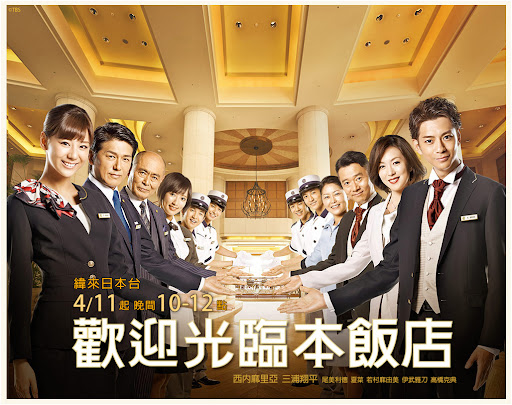 Country
Japan
Season Year
Summer 2015
Air Dates
Jul 7, 2015 – Sep 22, 2015
Episodes
10
Runtime
54
Timeslot
Tuesday at 10:00 pm
Network(s)
TBS
Official Site
Licensed
No
Synopsis
At the five star Forumonto Hotel, Toko Amano (Mariya Nishiuchi) works as a rookie concierge. Her senior concierge is Kazuma Honjo (Shohei Miura) and the general manager is Ryusuke Washio (Katsunori Takahashi). They are friendly and restrained with the customers at the Forumonto Hotel. Whenever problems occur, the various departments at the hotel work together to place a smile on the customer's face.
Music
Promotional images, screencaps, .gifs, etc.
Turn off ads by supporting us on Patreon.