Drama / Hondana Shokudo Season 2 /
Hondana Shokudo Season 2
(2015)
Overview
Media
Episodes
Reviews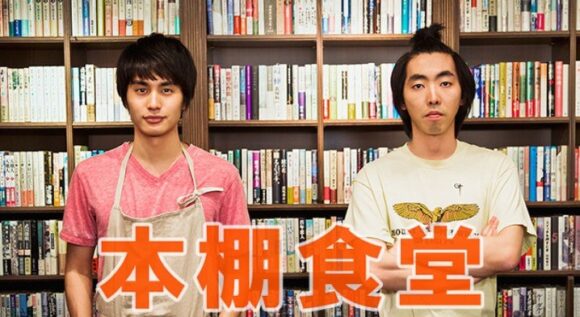 Country
Japan
Season Year
Summer 2015
Air Dates
Jul 7, 2015 – Oct 27, 2015
Episodes
8
Runtime
30
Timeslot
Tuesday at 11:15 pm
Network(s)
NHK
Official Site
Licensed
No
Native Title 本棚食堂
English Title Bookshelf Dining
Alternate Title(s) Bookshelf Restaurant
Synopsis
The male duo Sanada Nishiki and Yamada Jiro are behind Himekawa Rosanna, the popular girls manga writer. The two of them were cultivated by an editor nicknamed the "Monster" and debuted as a girls manga writer. Despite their popularity, they really want to draw gourmet manga. The bookshelves of the secret library in their home office are lined with novels, essays and manga full of delicious food. When they are under the pressure of manga series deadlines, they would routinely escape from reality and into the "2D gourmet" in the books, forget about their deadlines and end up cooking.
Music
Promotional images, screencaps, .gifs, etc.
Turn off ads by supporting us on Patreon.