Drama / Gochisousan /
Gochisousan
(2013)
Overview
Media
Episodes
Reviews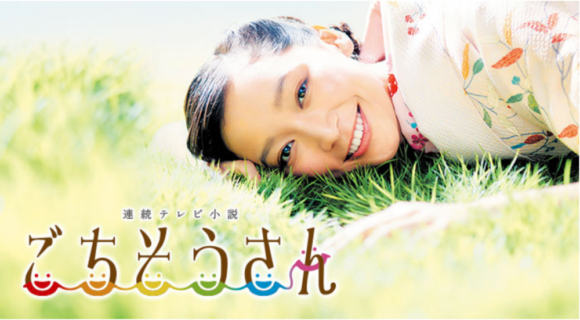 Country
Japan
Season Year
Fall 2013
Air Dates
Sep 30, 2013 – Mar 29, 2014
Episodes
150
Runtime
15
Timeslot
Monday, Tuesday, Wednesday, Thursday, Friday, Saturday at 8:00 am
Network(s)
NHK
Official Site
Licensed
No
Native Title ごちそうさん
English Title Thank You For The Meal!
Synopsis
In the food themed drama, Uno Meiko is the daughter of parents who run a western style restaurant in Tokyo. She marries and moves to Osaka with her husband. Meiko experiences cultural differences between Tokyo and Osaka, as she lives as a mother and wife in Osaka.
This drama series is NHK's 89th Asadora.
Music
Promotional images, screencaps, .gifs, etc.
Turn off ads by supporting us on Patreon.