Drama / Enmado Sara no Suiri Kitan /
Enmado Sara no Suiri Kitan
(2020)
Overview
Media
Episodes
Reviews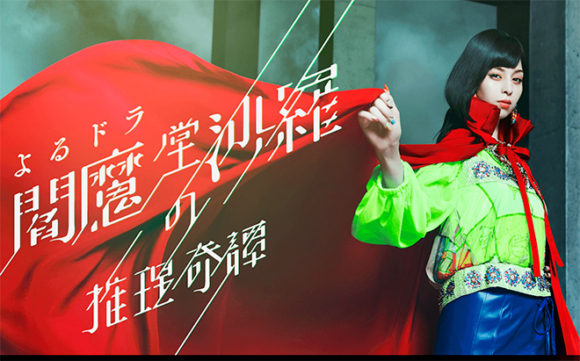 Country
Japan
Season Year
Fall 2020
Air Dates
Oct 31, 2020 – Dec 19, 2020
Episodes
8
Runtime
29
Timeslot
Saturday at 11:30 pm
Network(s)
NHK
Official Site
Licensed
No
Native Title 閻魔堂沙羅の推理奇譚
English Title The Mystery Collection of Enmado Sara
Synopsis
Enmado Sara (Nakajo Ayami) is a judge of that world who decides whether to send the departed to heaven or to hell. Those who come to her are nothing but murder victims with feelings for the world they left behind. They plead to be resurrected and Sara has this to say to them, "Get to the bottom of your death." The dead people frantically make deductions in their bid to be brought back to life. However, not only do they learn the truth, they also find out that while they were alive, they did not live life to the fullest. This makes them prepared to live and change their lives.
Music
Promotional images, screencaps, .gifs, etc.
Turn off ads by supporting us on Patreon.