Drama / DIY!! Do It Yourself /
DIY!! Do It Yourself
(2023)
Overview
Media
Episodes
Reviews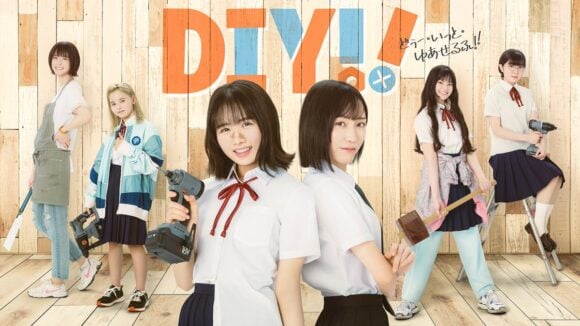 Country
Japan
Season Year
Summer 2023
Air Dates
Jul 5, 2023 – Aug 30, 2023
Episodes
8
Runtime
30
Timeslot
Wednesday at 12:59 am
Network(s)
MBS
Official Site
Licensed
No
Native Title Do It Yourself!! -どぅー・いっと・ゆあせるふ-
Alternate Title(s) DIY!!
Synopsis
Set in Sanjo City, Niigata Prefecture, which is one of Japan's leading towns for manufacturing and metalwork. Serufu Yua is a laidback and careless person who is somehow always injuring herself. Her childhood friend Suride "Purin" Miku is the complete opposite of her; a firm and serious person with a strong personality. The two of them were aiming to attend the same course but their relationship becomes strained when Serufu ends up having to go to a different high school.
While on the way to class one day, Serufu gets into a bike accident, and a fellow passerby Yasaku Rei helps to fix her bicycle. Through Rei, Serufu learns of the school's D.I.Y club, which is in danger of being abolished due to a lack of members. Seeing this as an opportunity to fix her relationship with Purin, Serufu joins the club in the hopes of creating projects that could bring them together again once more.
As the DIY club welcomes more new faces, she learns not only how to build new handicrafts, but also new friendships along the way!
Music
Theme Song 1
Theme Song 2
Promotional images, screencaps, .gifs, etc.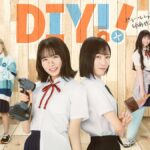 2 Reviews for DIY!! Do It Yourself
BGDexter's review – DIY!! Do It Yourself

Incubo's review – DIY!! Do It Yourself
Turn off ads by supporting us on Patreon.