Drama / Bokura wa Koi ga Hetasugiru /
Bokura wa Koi ga Hetasugiru
(2020)
Overview
Media
Episodes
Reviews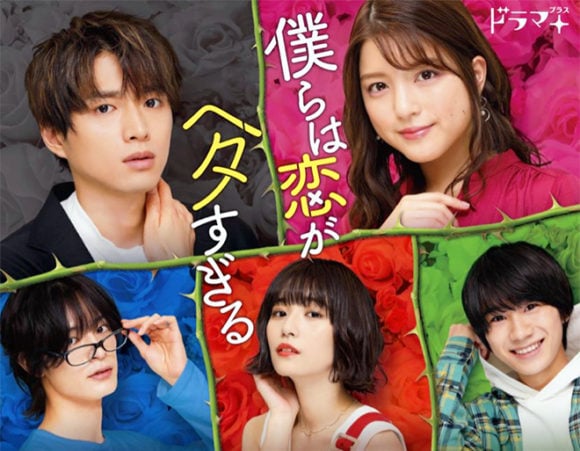 Native Title 僕らは恋がヘタすぎる
English Title We Are Too Bad at Love
Synopsis
Fujiwara Hana and Katayama Mizuki have been best friends since elementary school. When Hana's cheating boyfriend dumps her, the besties take a trip. At a hot spring inn, they meet two guys: Narita Yosuke and Ichinose Ayumu. Early in their conversation, Hana avoids speaking for herself and Yosuke scolds her. Hana responds defensively, but his comment triggers deep reflection. She realizes that she doesn't speak out because she is too mindful of others. With the recognition of this shortcoming, she begins to change. During this transformation, friendship, jealousy, betrayal, and quarrels percolate amongst them all. Mizuki longs to be loved despite never having dated seriously. Yosuke is despised for speaking too bluntly for the other party's sake. Ayumu tenuously balances kindness and frivolousness. Then Ayumu's "younger brother" Kanata joins the chaos. In the jumble, they each begin exploring love and settling into their identities.
Music
Theme Song 1
Promotional images, screencaps, .gifs, etc.
Turn off ads by supporting us on Patreon.