Drama / Aitsu ga Kamite de Shimote ga Boku de Season 2 /
Aitsu ga Kamite de Shimote ga Boku de Season 2
(2023)
Overview
Media
Episodes
Reviews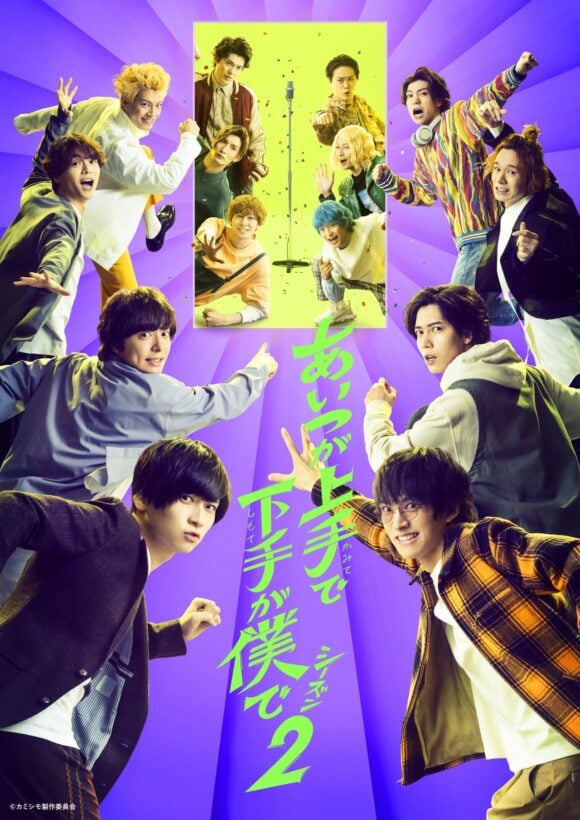 Country
Japan
Season Year
Spring 2023
Air Dates
Apr 26, 2023 – Jun 14, 2023
Episodes
8
Runtime
30
Timeslot
Wednesday at 12:59 am
Network(s)
NTV
Official Site
Licensed
No
Native Title あいつが上手で下手が僕で シーズン2
English Title He is Good and Bad Is Me Season 2
Synopsis
The Shonan Theater, also known as "Theatre in Distress," is a comedy live house where comedians with no future or problems are sent.
Three of the four duos that were "exiled" to this theater, Rafuchubu, Amagen, and Longreads, have managed to get work outside of the theater and are selling well, but Exodus continues to perform their comedy on stage with only two audience members.
Music
Promotional images, screencaps, .gifs, etc.
Turn off ads by supporting us on Patreon.