Movie / "Sore" ga Iru Mori /
"Sore" ga Iru Mori
(2022)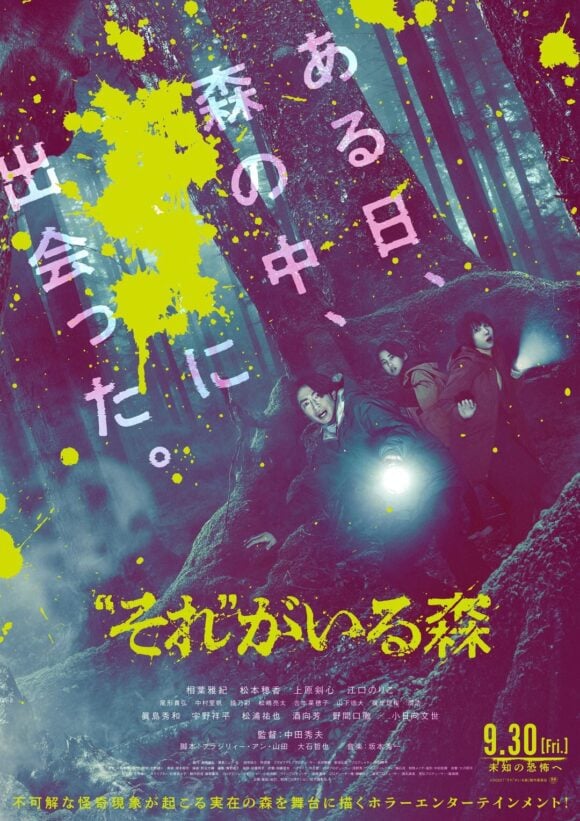 Native Title "それ"がいる森
English Title It's in the Forest
Synopsis
Tanaka Junichi (Aiba Masaki), a farmer living the single divorcee life out in the country, finds himself rooming with his son, Kazuya (Uehara Kenshin), after the boy makes an unexpected visit all the way from Tokyo. Both face more than they bargain for, though, when a mysterious phenomenon begins occurring in the nearby woods–and if that's not disturbing enough, suspicious deaths and disappearances are plaguing the town, and they bear witness to an unidentifiable creature. Knee-deep in the strange occurrences, what Junichi doesn't know – alongside his son's homeroom teacher Eri (Matsumoto Honoka) – is that this is just the beginning of an unknown terror.
Music
Promotional images, screencaps, .gifs, etc.
Turn off ads by supporting us on Patreon.