Drama / Shuumatsu Tabi no Gokui /
Shuumatsu Tabi no Gokui
(2023)
Overview
Media
Episodes
Reviews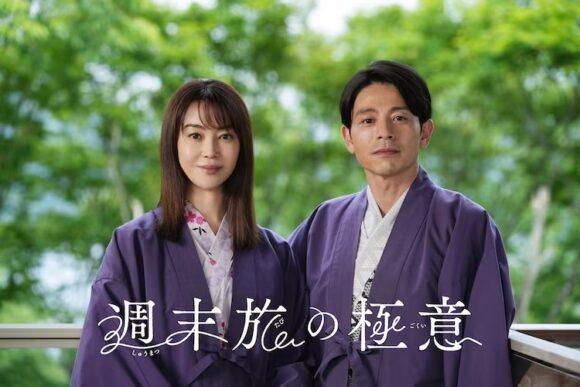 Native Title 週末旅の極意~夫婦ってそんな簡単じゃないもの~
Alternate Title(s) Shuumatsu Tabi no Gokui: Fufutte Sonna Kantan Janai Mono
Synopsis
Married couple Yabuki Masumi and Jin are both hardworking individuals who have spent the majority of their 10 year marriage working on their careers. Masumi works for an advertisement agency and Jin who graduated from a prestigious university, now works for a major bank. In order to regain the spark in their marriage, Masumi proposes to Jin that they take weekend trips to spend time together, away from the hustle and bustle of the city.
Music
Promotional images, screencaps, .gifs, etc.
Turn off ads by supporting us on Patreon.