Drama / Shiroi Kyoto (2003) /
Shiroi Kyoto (2003)
(2003)
Overview
Media
Episodes
Reviews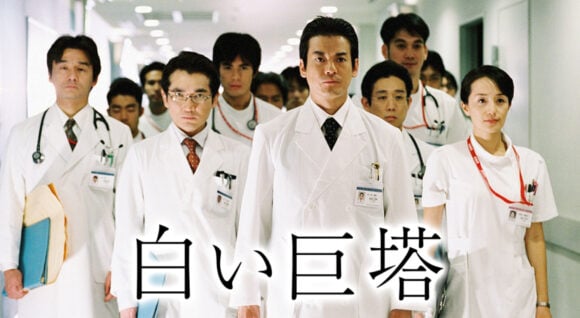 Native Title 白い巨塔
English Title The Great White Tower
Synopsis
A striking drama of the amazingly gifted surgeon Zaizen Goro, caught up by his desire for power and fame, and his contemporary physician Satomi Shuji, who selflessly continues a quest to save human lives. This serious drama depicts the lives of these two contrasting personalities and the people around them. The Great White Tower returns again to the television screen for the first time in 25 years! The Great White Tower is the title of a representative novel by Yamazaki Toyoko that depicts the hidden side of the medical world and the dignity of human life, thus shocking and moving many readers, marking a milestone in medical dramas. A dense human drama develops starting with the first half, which depicts the tragicomic circumstances arising from human ambition in the selection of professors, and proceeding to the second half, which inquires into the dignity of human life through a medical court case involving a malpractice suit.
Music
Promotional images, screencaps, .gifs, etc.
Turn off ads by supporting us on Patreon.