Drama / Proposal Daisakusen /
Proposal Daisakusen
(2007)
Overview
Media
Episodes
Reviews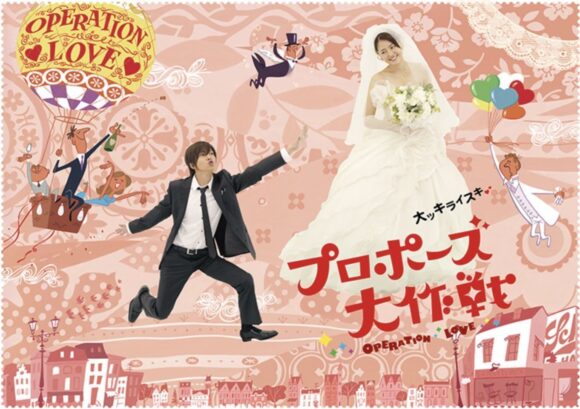 Native Title プロポーズ大作戦
English Title Operation Love
Synopsis
Iwase Ken and Yoshida Rei have been friends since elementary school. Ken has been love with Rei for a long time. But Rei is about to get married to another man. On the day of the wedding ceremony, a fairy appears in front of Ken and sends him back in time to give him a second chance to win the girl he loves.
Music
Theme Song 1
Theme Song 2
Promotional images, screencaps, .gifs, etc.
Turn off ads by supporting us on Patreon.