Drama / Mystery to Iunakare /
Mystery to Iunakare
(2022)
Overview
Media
Episodes
Reviews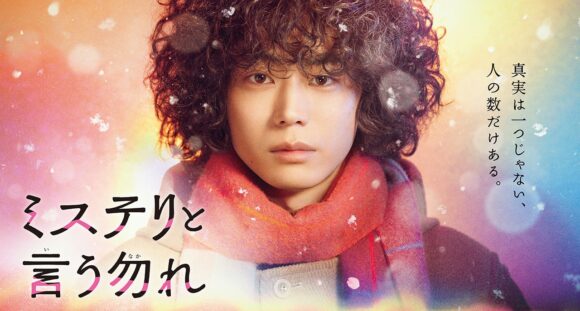 Native Title ミステリと言う勿れ
English Title Don't Call It A Mystery
Alternate Title(s) Do Not Say Mystery
Synopsis
Kuno Totono is a university student. He has curly hair, which he has a complex about. He doesn't have any friends or a girlfriend. His memory and observation skills are very good and he is also skilled at making conclusions from a given set of facts. A murder case takes place in a park near Kuno Totono's home. The victim is a university student that attended the same school and Kuno becomes a suspect in the murder. He is interrogated by detectives at the police station. During the interrogation, Kuno becomes aware of hidden clues behind the student's murder and also the personal worries of the detectives. But a weapon, which contains Kuno's fingerprints, is found.
Music
Theme Song 1
Promotional images, screencaps, .gifs, etc.
Turn off ads by supporting us on Patreon.