Drama / Mahoro Ekimae Bangaichi /
Mahoro Ekimae Bangaichi
(2013)
Overview
Media
Episodes
Reviews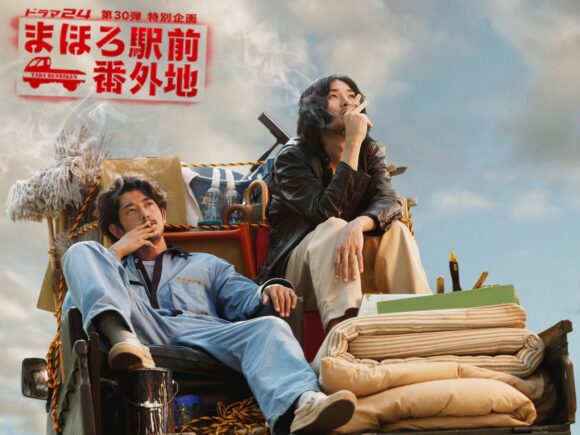 Synopsis
In the outskirts of Tokyo is Tada Benriken, a small business in front of Mahoro Station which does odd jobs. Its owner is the solemn and level-headed Tada Keisuke, and his unexpected guest, the easygoing but vague Gyoten Haruhiko, a former junior high school classmate who showed up one day and started to sponge on him. Tada did not hire him, but the two of them work together to carry out the odd jobs before they even know it. The two of them get on like oil and water, and yet are somehow inseparable. A stream of clients that are a wee bit peculiar come to Tada Benriken with weird odd job requests which they accept. One day, a man called Stungun Nishimura comes with a request. He is the manager of Mahoro Pro Wrestling and wants an opponent for his retirement match. Tada is told that all the proceeds from the admission will be paid to him as his fee and he accepts the odd job against his better judgment.
Music
Theme Song 1
Theme Song 2
Promotional images, screencaps, .gifs, etc.
Turn off ads by supporting us on Patreon.