Drama / Kyumei Byoto 24-ji Season 5 /
Kyumei Byoto 24-ji Season 5
(2013)
Overview
Media
Episodes
Reviews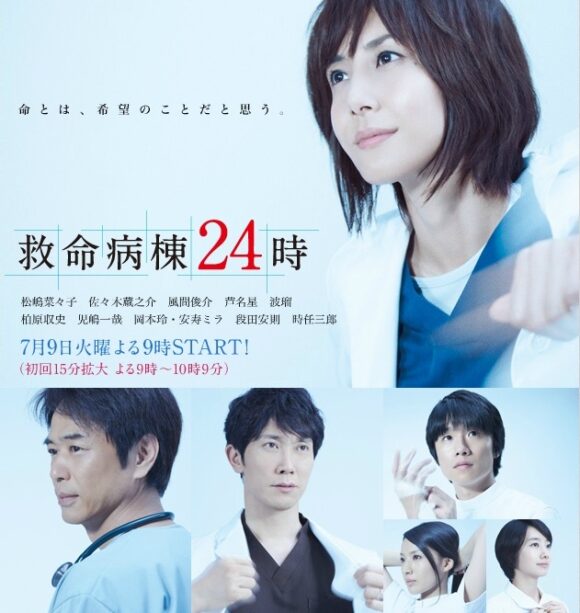 Native Title 救命病棟24時
English Title Emergency Room 24 Hours Season 5
Synopsis
Kojima Kaede heads a team as the chief medical officer of the emergency and critical care centre at Minato University Hospital. However, the staff members of the centre are all skilled but idiosyncratic people with the emergency doctor Honjo Masaharu, heading the list. It is a defective "team" which is not able to work together. Kaede herself is a more competent emergency doctor than anybody else but is unsure of leading the team. Meanwhile, the hospital management is frustrated with the emergency and critical care centre for not having a single organ donor since the organ transplant act was amended. They decide to get the unusual emergency doctor Natsume Mamoru to satisfy both a high percentage of lives saved and number of organ donors. Under continual pressure from daily tasks, Kaede has no time for that. But on Natsume's first day at work, the worst ever major incident in history breaks out in Tokyo.
Music
Theme Song 1
Promotional images, screencaps, .gifs, etc.
Turn off ads by supporting us on Patreon.