Drama / Kasuka na Kanojo /
Kasuka na Kanojo
(2013)
Overview
Media
Episodes
Reviews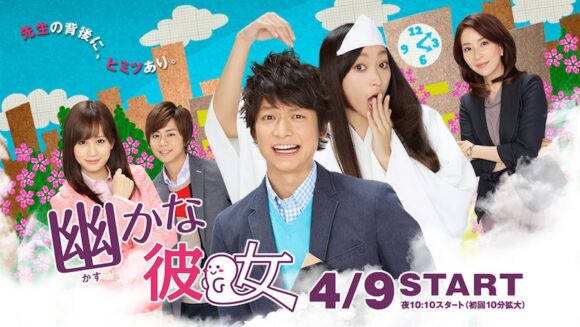 Native Title 幽かな彼女
English Title Ghostly Girl
Synopsis
Kamiyama Akira is a junior high school teacher who has lost his passion for teaching. But the lethargic Akira has a special ability – he can see ghosts! Akira ends up moving into an apartment with ghost Akane, who is a super nosy earthbound spirit. Together, this unlikely duo transcends the boundaries between human and ghosts and solve various problems surrounding junior high schools and students.
Music
Theme Song 1
Theme Song 2
Promotional images, screencaps, .gifs, etc.
Turn off ads by supporting us on Patreon.