Drama / Hitotsu Yane no Shita /
Hitotsu Yane no Shita
(1993)
Overview
Media
Episodes
Reviews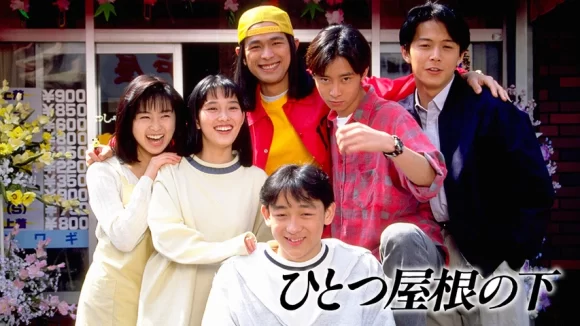 Native Title ひとつ屋根の下
English Title Under One Roof
Alternate Title(s) Our House
Synopsis
Due to a car accident that killed their parents, Tatsuya and his five siblings became orphans. At eighteen, Tatsuya, the eldest child, was forced to take care of his siblings, but lacked the confidence, so as a result he ends up relocating each of them to different homes of their relatives and adopters. After seven years, Tatsuya ends up retiring as a marathon runner due to an injury. He decides he wishes to reunite his brothers and sisters to live together again, but sadly is met with resentment towards the suggestion. Each sibling has led very different lives, one as the heir to a large hospital, another as a juvenile delinquent, and so on. Because of this, they all are very estranged from one another. Despite this, Tatsuya works to reconcile them under one roof.
Music
Theme Song 1
Promotional images, screencaps, .gifs, etc.
Turn off ads by supporting us on Patreon.