Drama / Gekikaradou S2 /
Gekikaradou S2
(2023)
Overview
Media
Episodes
Reviews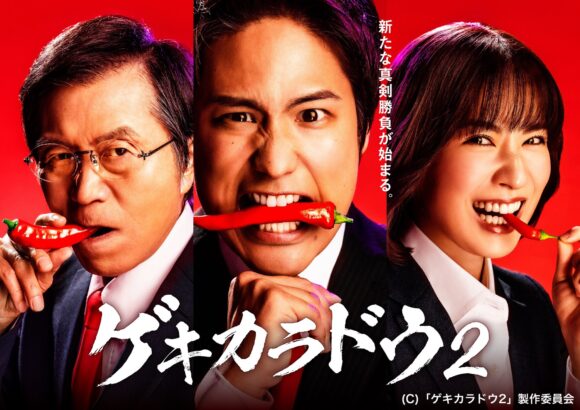 Native Title ゲキカラドウ2
English Title The Way of the Hot & Spicy 2
Synopsis
Sequel to the spicy gourmet drama Gekikaradou!
Sarukawa Kenta (Kiriyama Akito) works in the sales promotion department for the beverage company "Ronron" in their Tokyo branch office. In his spare time he enjoys eating spicy food. Onodera Miyu (Tsuchimura Kaho) gets transferred to the Tokyo branch office from their headquarters in Osaka. She is Sarukawa's rival who joined the company around the same time he did. Meanwhile, Kamoshita Akira (Fukumoto Taisei), the company CEO's son, is also assigned to the sales promotion department team…
Music
Theme Song 1
Promotional images, screencaps, .gifs, etc.
Turn off ads by supporting us on Patreon.