Drama / Furikaereba Yatsu ga Iru /
Furikaereba Yatsu ga Iru
(1993)
Overview
Media
Episodes
Reviews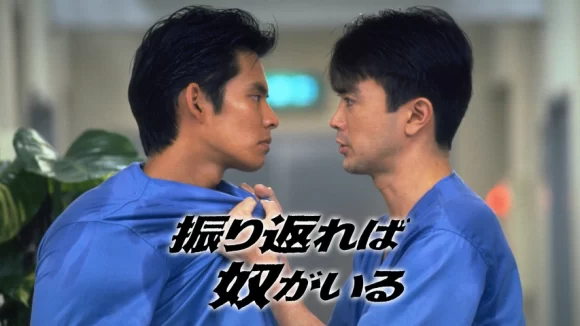 Synopsis
Dr. Ishikawa (Ken Ishiguro) has been appointed surgeon at Tenshinrou Hospital. Right on the day of his arrival he is faced with a risky surgery and seeks assistance from Dr. Shiba (Yuji Oda), one of the top skilled surgeons at the hospital. But Shiba is not interested in saving patients whose chances of survival are slim and who won't be able to lead a normal life even if they do survive. He will, however, perform any kind of surgery in exchange for bribes. Ishikawa, on the other hand, is an idealist who does not let bad incidents affect his belief that doctors should always protect each person's right to life and treat all patients with equal respect. He quickly becomes liked by the staff in the hospital while Shiba continues to make enemies.
Music
Theme Song 1
Theme Song 2
Promotional images, screencaps, .gifs, etc.
Turn off ads by supporting us on Patreon.