Drama / Diver: Tokushu Sennyuhan /
Diver: Tokushu Sennyuhan
(2020)
Overview
Media
Episodes
Reviews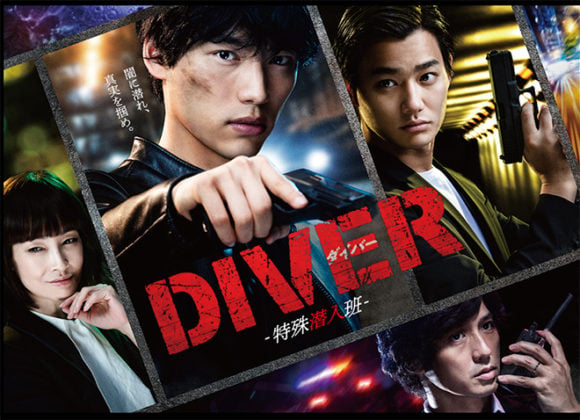 Native Title DIVER-特殊潜入班-
English Title Diver: Special Infiltration Team
Synopsis
To fight against the rise in criminal organizations, the Hyogo Prefectural Police have created a secret infiltration squad, the ´D-Team', whose members are called 'divers'. When infiltrating dangerous criminal organizations, they are often putting their lives at risk. The team's best diver is Kurosawa , who's known for being ruthless when apprehending criminals , but on occasion, will reveal his nicer side to others.
Music
Theme Song 1
Promotional images, screencaps, .gifs, etc.
Turn off ads by supporting us on Patreon.