Drama / BL Drama no Shuen ni Narimashita – Crank Up Edition /
BL Drama no Shuen ni Narimashita – Crank Up Edition
(2023)
Overview
Media
Episodes
Reviews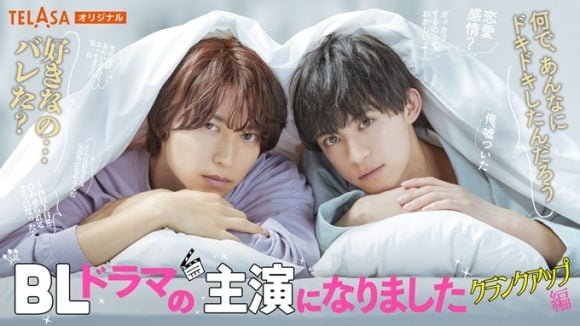 Native Title BLドラマの主演になりました - クランクアップ編
Alternate Title(s) I've Become the Lead in a BL Drama
Synopsis
The live-action adaptation of the popular manga "I've Become the Lead in a BL Drama" by Suzuri Machi follows the story of two actors: Akafuji Yuichiro, the super popular one, and Aoyanagi Hajime, a former child actor who's not so famous now. They both get picked to star in a live-action adaptation of a hot BL manga. To get into their roles and hype up the project, they decide to move in together.
Music
Promotional images, screencaps, .gifs, etc.
Turn off ads by supporting us on Patreon.