The popular unit Porno Graffitti's new untitled song will be the theme song for the Toda Erika and Miura Haruma drama, "Taisetsu na Koto wa Subete Kimi ga Oshietekureta" (airing on Fuji TV, every Monday at 9PM). This will be the first theme song that Porno Graffiti is in charge of since their 1999 debut.
The group has been scheduled to perform at NHK's Kouhaku Utagassen at year's end. Extremely famous songs have been born from Getsu9 theme songs. Vocalist Okano Akihito vigorously said, "We'll put all our efforts into this song because it's our first Getsu9 theme song." Okano is hoping for some synergy saying, "We'll put our hearts into creating this song so we can be remembered as a group that's a part of the Getsu9 history of famous songs and I think viewers of the drama will fall in love with it, too."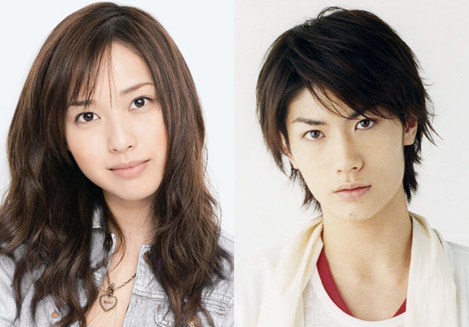 "Taisetsu na Koto wa Subete Kimi ga Oshietekureta" will be the first Getsu9 drama that Toda Erika and Miura Haruma will star in together. The two will be playing a happily engaged couple, both high school teachers. Uemura Natsumi's (Toda) and Kashiwagi Shuji's (Miura) relationship is put to the test when Shuji has a relationship with a student (Takei Emi). This thrilling story looks at relationships between teachers and between teachers and students, a forbidden love triangle. AKB48's Shinoda Mariko also joins in the mess as Shuji's ex-girlfriend who is also vying for his heart.
Here's a mini trailer of the drama:

Porno Graffitti's untitled song is scheduled to go on sale 3/2/2011.