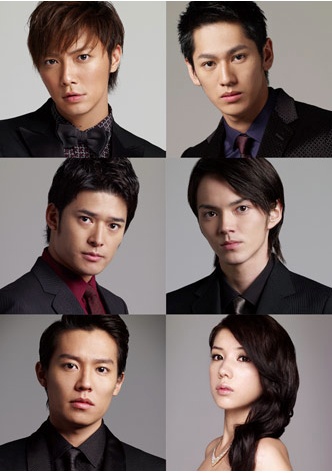 Actress Naka Risa (21) will be portraying the heroine in the new drama, "Party wa Owatta" (The Party was Over). The drama will be a cellphone-only broadcast via BeeTV. The director Yukisada Isao is dubbed the "hit maker" since he directed other series like "Sekai no Chushin de, Ai wo Sakebu," and "Parade."
"Party wa Owatta" is about a young female comic artist's wild illusions to have love relationships with 5 different men.
The 5 actors that have been chosen for the roles are:
Narimiya Hiroki (28)
Nagayama Kento (21) — who is also Eita's younger brother in real life
Takaoka Sosuke (28)
Hayashi Kento (20)
Koide Keisuke (26)
The drama will start airing on 2/1/2011 every Monday and Thursday and each episode is 5 minutes in length with a total of 25 episodes.