Steps to add a person to the site if they are not already in the database.
Enter the Romanized Name, Native Name, and names the person is alternatively known by in the corresponding fields. (example below)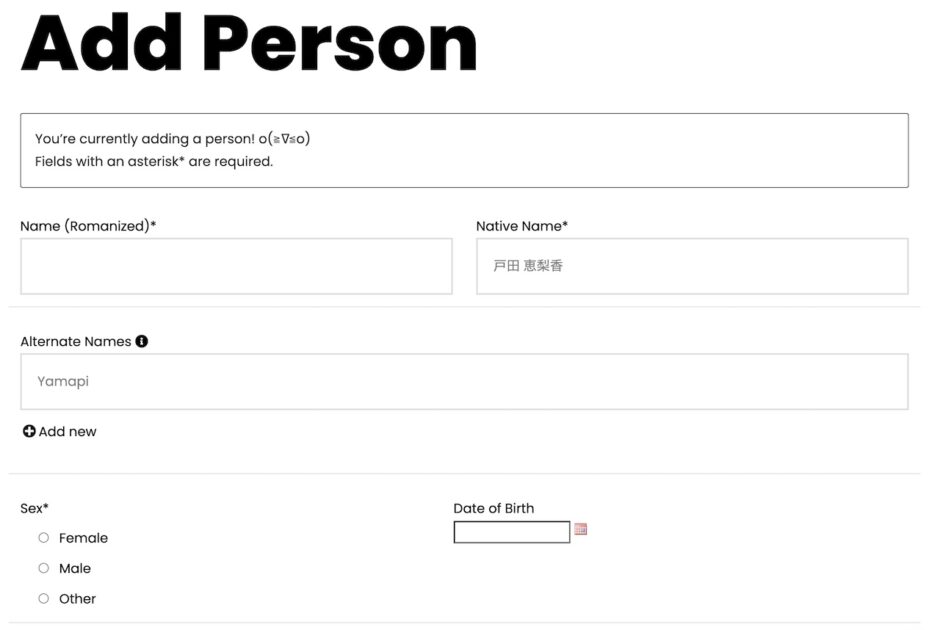 Select the gender of the person, and their date of birth (using the calendar template).
Country of Origin: Their native country (to save confusion, for example, Mackenyu was born in America but is natively Japanese.)
Credits: Select the profession in the industry they are widely known for.
Agency: Select the agency that this person is represented by. Click "Show more" to reveal other agencies.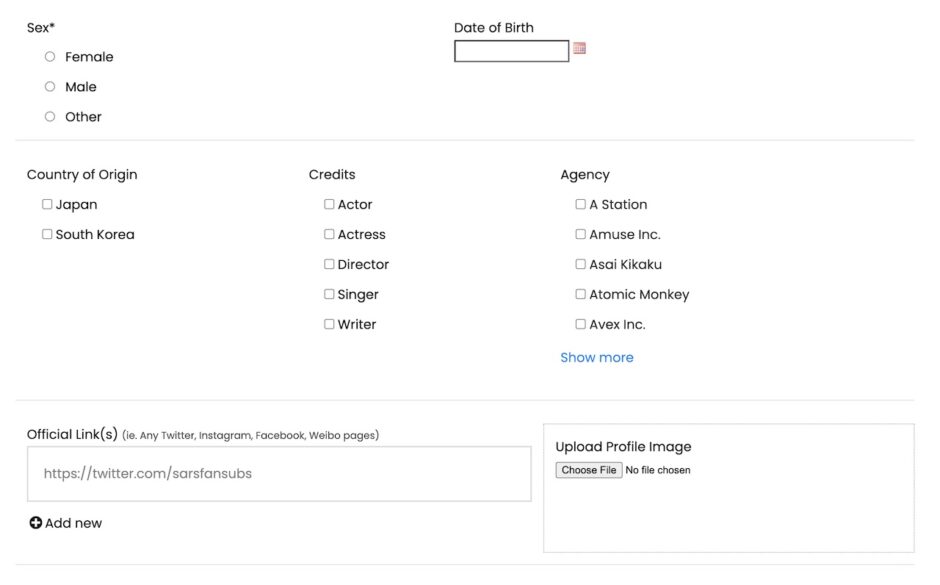 Official Links: Add any confirmed official links connected to the person (links to their SNS and official sites are fine.) Click the "Add new" button to add multiple links. 1 link per field.
Upload a Profile Image of the person.
About: Type a bio about the person you are adding. If using other sources, please credit/cite the source using the source link. (Original bio preferred)
Click Add Person at the bottom to submit.
You're done! Now go add more. 🙂