Steps to add an individual fansubber or fansubbing group.
Hover over the top menu and select "Add Fansubber"
Romanized Name: The name of the fansubber or fansubbing group.
Short Name: (an abbreviated name or nickname, if there is one)
Status: Select whether the subber or group is still active, on hiatus, or retired.
Website: Fansubbers site or blog (eg. a wordpress site, a LiveJournal account etc)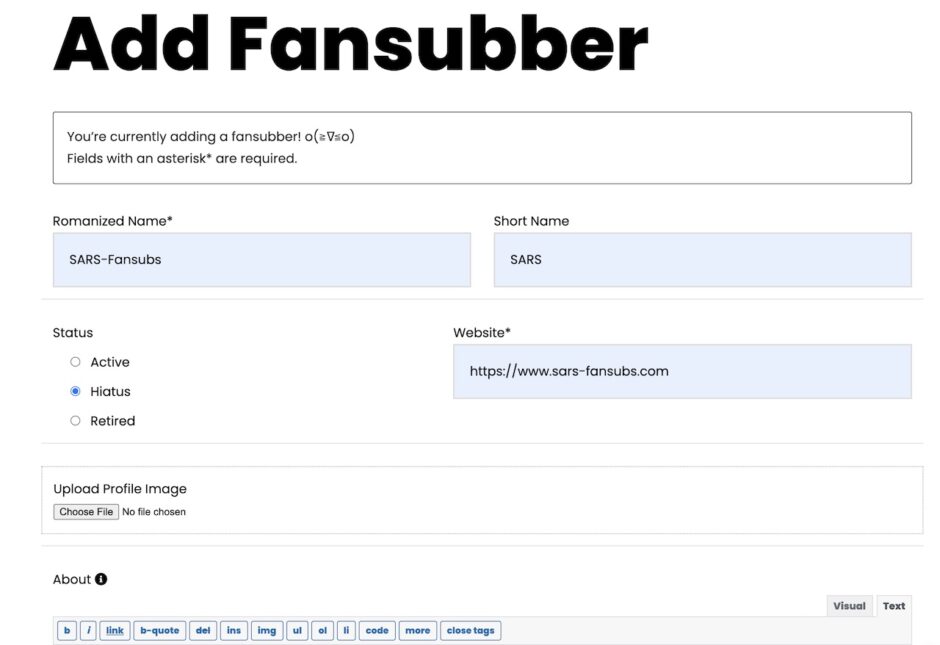 Upload profile image: This can be an image that can be used as an identity, logo or icon of the subber or group, if they have one, or just a display picture that is associated with the subber. (eg. a display pic from Twitter)
About: Anything else worth noting about the fansubber or group. This can be where you add links to social media (if desired), as well as perhaps some background. For example, if you specialize only in subbing Johnny's dramas, then this can be written in the description.